The basics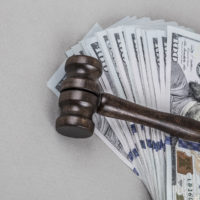 To be entitled to continuation of pay, a person must have; (1) a traumatic injury which is job-related (2) file Form CA-1 within 30 days of the date of the injury (3) begin in time from work due to the traumatic injury within 45 days of that injury.
The law is very specific that a CA-1 must be filed with the employee's supervisor within 30 days of the injury without exception. The rulings from ECAB have consistently held that there is no provision under the federal employee compensation act or excusing employees failure to file a claim for continuation of pay and 30 days of employment injury.
In one case, a new employee claimed he was unaware of the form but did provide written notice of his injury four days after the incident. He argued that his supervisor prevented him from filing the correct paperwork. ECAB determined that the claimants lack of knowledge regarding a time limitation was not persuasive. Further, that his supervisor did not assist in filing the proper forms in a timely manner not provide a basis for granting continuation of pay.
In a different case, a female employee provided that her leg injury kept her from getting around. Also, that her supervisor, manager and personnel department failed to inform her of the proper procedures. ECAB determined that those reasons were irrelevant. If found that there was no excuse for not filing the CA-1 with the employer within 30 days as provided by law.
Continuation of pay is payment by the employer. It is taxable and continues for a maximum of 45 days. At that point, if the employee is still unable to return back to the job in which he or she was injured, she would then be entitled to wage loss payments made by the OWCP. The claimant's inability to receive continuation of pay does not, in any way, affect her work right to wage loss payments through the compensation system.
To contact Steve Barszcz Esq. with additional questions or to get help in your case, please call him TOLL FREE @ 877-655-2667 or write him at Steve@theOWCPattorney.com
© Stephen V. Barszcz, P.A. 2012