Back Pain And SSDI: When Can I Qualify?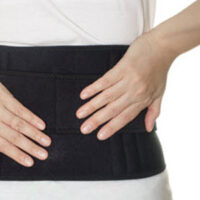 Back pain is extremely common across the country, and people experience various types of back pain and to varying degrees for many different reasons. According to the National Center for Biotechnology Information, "back pain is one of the most common causes for patients to seek emergency care," and it "causes significant rates of disability and can be a problem that persists" for an extended period of time. Indeed, on an annual basis, Americans spend approximately 200 billion dollars for medical care related to back pain, and anywhere from 12 to 33 percent of all American adults experience some form of back pain at a given point in time.
Common Causes of Back Pain 
As we noted above, causes of back pain can vary widely, and the underlying cause and severity of the back pain will often be key to determining whether you are eligible to receive SSDI payments due to back pain. The National Center for Biotechnology Information identifies the following as common causes of back pain, including back pain that can be debilitating:
Inflammatory disorders;
Malignancy;
Pregnancy;
Trauma;
Osteoporosis;
Nerve root compression;
Radiculopathy;
Plexopathy;
Degenerative disc disease;
Disc herniation;
Spinal stenosis;
Sacroiliac joint dysfunction;
Facet joint injury; and
Infection.
There is not, in general, a specific type of back injury or back condition that will necessarily qualify you for disability benefits. Rather, medical eligibility will usually depend upon the severity of the underlying condition that is causing your back pain and whether the condition or injury is treatable for a full recovery in less than a year.
Back Pain Can Qualify You for SSDI in Some Circumstances 
Will your back pain qualify you to receive SSDI benefits? The answer to that question will depend upon a few key factors concerning the nature of your back pain and your work record.
Whether or not your back pain will qualify you for SSDI benefits will depend upon whether the cause of your back pain is expected to last for at least 12 months or more (or to result in your death), whether the condition causing your back pain prevents you from engaging in substantial gainful activity, and whether you have a sufficient work history. To be eligible for SSDI based on work history, you will need to have worked for a long enough period of time, and for enough hours, to have the right number of credits to be eligible to receive SSDI payments.
Contact a National Disability Benefits Attorney Today 
Do you have questions about seeking disability benefits after sustaining a back injury, being diagnosed with a back condition, or experiencing back pain? It is important to discuss your circumstances with an attorney who can assist you. The experienced national disability benefits attorneys at the Law Offices of Stephen Barszcz can talk with you today to learn more about your disabling injury or condition, and to provide you with more information about requirements for SSDI benefits and your eligibility based on your medical and work histories. Do not hesitate to get in contact with us for assistance.
Sources:
ncbi.nlm.nih.gov/books/NBK538173/
ssa.gov/benefits/disability/