Does SSDI Include All Disability Programs?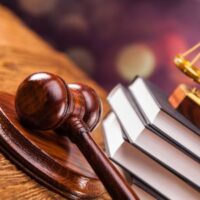 Learning about different kinds of disability benefits and options can be overwhelming when you have recently been diagnosed with a disabling medical condition or you have been seriously injured. Given that there are so many different terms for describing public and private disability benefits, it can be hard to know how these programs vary and what types of benefits you can ultimately be eligible to receive. Understanding the distinctions can be particularly difficult when you are dealing with physical pain and facing the inability to work. After a brief or initial search, you might be wondering if the term "SSDI" is a catch-all for all disability benefits, or whether there are others you might be able to receive.
To be clear, SSDI refers to one particular disability benefits program administered by the Social Security Administration (SSA), and you may be eligible for SSDI benefits in addition to others. Our national SSDI lawyers can explain in more detail.
What Does SSDI Stand For? 
SSDI is an acronym that stands for Social Security Disability Insurance (SSDI). SSDI benefits are provided through the SSA. To be eligible for SSDI benefits, you must have a defined disability, and you must have a long enough and recent enough work history to qualify.
How Is SSI Different? 
The acronyms are similar, but SSDI and SSI are different programs. Both are administered by the SSA, but SSI stands for Supplemental Security Income (SSI), and eligibility is based on having limited resources and a defined disability. For SSI, your assets determine eligibility, but SSDI eligibility is not based at all on having limited assets.
Are Private Disability Benefits Through My Employer Also SSDI Benefits? 
No, in short. If you are eligible to receive private disability benefits through your employer, it is important to be very clear that these are entirely distinct from SSDI benefits. Although SSDI payments are linked to your work history, and your total SSDI monthly payments are determined based on your work earnings, any private disability compensation is paid separately from — and can be paid in addition to — SSDI payments. Accordingly, even if you have recently learned you are eligible for private disability benefits or have begun receiving them, you should still be seeking SSDI benefits if you are eligible. Indeed, SSDI and private disability are not the same, and disabled adults can often receive both. A lawyer can help you to determine eligibility.
Contact a National Disability Benefits Attorney for Assistance 
If you were recently injured or diagnosed with a disabling medical condition, it is essential to learn about your eligibility for SSDI benefits. Many people do not realize that they are eligible based on their medical condition and their work history, and as a result, they do not receive the benefits they are entitled to obtain. Since it takes months for an SSDI application to be processed, it is important to begin working on your application with an experienced national disability benefits lawyer at the Law Offices of Stephen Barszcz as soon as possible. Our firm can also determine whether you could be eligible to have your application expedited based on the details of your condition. Do not hesitate to get in touch with us for assistance.
Source:
ssa.gov/benefits/disability/