What You Need to Know About Social Security's "Listings" for Disabilities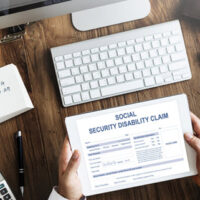 Social Security employs a five-step process for evaluating applications for disability benefits. At the third step, a Social Security administrative law judge (ALJ) must determine whether or not the applicant's known physical and mental impairments "meets or equals" one or more of the official "listings" of impairments, i.e., recognized disabilities. If the ALJ finds the applicant's impairment meets or equals a listing, they must then proceed to the next step of the process.
Social Security Must Support No-Listing Findings with "Substantial Evidence"
The burden of proof is on the applicant to show their impairment meets or equals a listing. But an ALJ may not simply ignore evidence of a listing without providing sufficient explanation from the medical record. If the ALJ does this, a court may step in and order Social Security to reconsider the application.
This is exactly what happened in a recent disability case from Alabama, Patterson v. Saul. The plaintiff is a woman in her 50s. She applied for disability benefits in 2016, alleging she was unable to work due to a number of impairments. Following a hearing, an ALJ agreed the plaintiff suffered from "degenerative disc disease, degenerative joint disease, fibromyalgia, anemia, obesity, and an affective disorder," but that none of these impairments met or equaled an appropriate listing.
Of note, the ALJ specifically found did not meet or equal the requirements of Listing 1.04, which covers "disorders of the spine." This listing requires medical evidence of "nerve root compression characterized by neuro-anatomic distribution of pain, limitation of motion of the spine, [and] motor loss." The ALJ said the plaintiff presented "no evidence of nerve root compression."
But after the plaintiff appealed the ALJ's decision, a federal magistrate judge agreed with her that there was, in fact, "some evidence of nerve root compression" in the medical record. Specifically, the magistrate noted the plaintiff's doctors diagnosed her with "both cervical and lumbar radiculopathy," which is an "irritation of or injury to a nerve root" commonly caused by "compression."
The ALJ "acknowledged" the radiculopathy diagnosis, the magistrate noted, yet "never discussed or discredited" the finding in any way. While an ALJ is not necessarily required to discuss every piece of evidence in the record, they must still support their overall decision with "substantial evidence." And here, the ALJ's finding that there was "no evidence" of nerve root compression–and therefore the plaintiff could not meet or equal Listing 1.04–was itself not supported by substantial evidence. While the magistrate did not say the plaintiff met or equaled the listing, she was nevertheless entitled to a new hearing before the ALJ on this issue.
Speak with a Disability Attorney Today
Social Security's disability listings are quite complex and difficult for applicants to understand without professional advice. SSD eligibility lawyer Stephen Barszcz can provide you this advice and represent you throughout the application and appeal process. Contact his office today at 877-655-2667 to schedule a consultation.
Sources:
ssa.gov/disability/professionals/bluebook/1.00-Musculoskeletal-Adult.htm#1_04
scholar.google.com/scholar_case?case=11025002582045208881