Will My Property Be Liquidated If I File For Bankruptcy?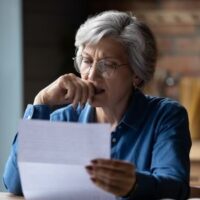 Making the decision to file for bankruptcy can be difficult, and even considering bankruptcy may be stressful. For many debtors in Florida, the bankruptcy process is extremely complicated, and it can be hard to know precisely what the process will look like and what to anticipate in a bankruptcy filing. The distinctions between Chapter 7 and Chapter 13 bankruptcy can also be difficult to understand, and debtors do not often have all of the information they need. A common inquiry and concern among debtors is this: will all of my property be liquidated if I file for bankruptcy?
No matter what type of bankruptcy you are filing for, the answer to that question is no. Whether or not some — but not all — of your property will be subject to liquidation depends upon whether you will be filing for a reorganization or liquidation bankruptcy. Consider the following information from our St. Petersburg bankruptcy attorneys, and get in touch with us as soon as you can to discuss the specifics of your financial situation.
None of Your Property Will Be Liquidated in a Reorganization Bankruptcy
Are you planning to file for Chapter 13 bankruptcy? Or, if you have too much debt to qualify for Chapter 13 bankruptcy, are you planning to file for Chapter 11 bankruptcy? These are types of reorganization bankruptcy, and they give debtors an opportunity to reorganize debt and make payments to creditors over a lengthy period. They do not involve the liquidation of any assets.
Most consumers do not have so much debt that they cannot qualify for Chapter 13 bankruptcy (the current debt limit is $2,750,000 of combined secured and unsecured debt). With this type of bankruptcy, the debtor's repayment plan period usually lasts anywhere from three to five years. Even if you have too much debt to qualify for Chapter 13 bankruptcy and you file for Chapter 11 instead, you will still have a relatively lengthy repayment plan period, and none of your property will be liquidated. To qualify for either type of bankruptcy, you will need to show that you are a "wage earner" who will be able to make regular monthly payments on your plan.
Liquidation Bankruptcies Only Involve the Liquidation of Non-Exempt Assets
Many people mistakenly assume that a Chapter 7 bankruptcy filing — a liquidation bankruptcy filing — results in all assets being liquidated, and this is certainly not the case. Even in a liquidation bankruptcy where some property is liquidated, a debtor can keep all exempt property.
Even though there are federal bankruptcy exemptions in addition to state exemptions, Florida requires debtors to use the state exemptions. There are a wide range of exemptions under the Florida Statutes that permit debtors to exempt all of the equity in their primary residence, as well as a certain amount of personal property. Other exemptions include retirement accounts and pensions, various benefits, and a large portion of wages.
Contact a St. Petersburg Bankruptcy Attorney Today 
Do you have questions about filing for bankruptcy in Florida? One of the experienced St. Petersburg bankruptcy attorneys at the Law Offices of Stephen Barszcz can speak with you today. Get in touch with us to learn more about how we can help.
Sources:
leg.state.fl.us/statutes/index.cfm?App_mode=Display_Statute&URL=0200-0299/0222/0222.html
law.cornell.edu/uscode/text/11