Is SSDI Better Than SSI Or Vice Versa?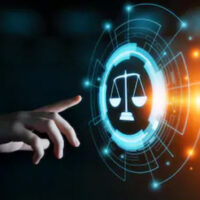 When you are just getting started on the process of seeking disability benefits through the Social Security Administration (SSA), or if you were recently injured or diagnosed with a disability, it can be difficult to understand precisely how federal disability benefits work. Upon an initial search, you are likely to come across information about both Social Security Disability Insurance benefits, or SSDI, and Supplemental Security Income, or SSI. You may be wondering if there is an obvious distinction between these types of benefits or payments, whether you can choose between them, and whether one is better than the other. In short, although SSDI and SSI have similar acronyms and are both designed for people with disabilities who cannot engage in meaningful work, there are very clear distinctions between SSDI and SSI.
One is not necessarily better than the other objectively, but one may be better for you based on your eligibility and your circumstances. In some circumstances, a person can also be eligible for both SSDI and SSI, but you should talk with an attorney to determine what type of disability benefits you should be seeking. In the meantime, we can tell you more about SSDI and SSI, and we can clarify the distinctions between them.
SSDI is Better for You If You Do Not Qualify for Disability Benefits Based on Income 
When is SSDI better than SSI? In short, SSDI is your option for seeking disability benefits if you do not qualify for disability benefits based on having a limited income. While SSI benefits are designed for disabled people with limited incomes, SSDI benefits do not have an income or asset cap for eligibility purposes. Rather, in order to qualify for SSDI benefits, in addition to providing medical evidence that you have a disability, you must have a work record that shows you have worked for a long enough period of time and for enough hours yearly.
SSI is Better for You If You Have a Limited Income 
Seeking SSI benefits is better for you, and for your circumstances, if you have a limited income and assets such that you qualify for SSI payments, and if you do not have the work requirements necessary to qualify for SSDI benefits.
Both SSDI and SSI May Be Good for You If You Meet Requirements for Both 
In some cases, when a person can prove that they have a disability according to the SSA's definition and you meet the requirements for both SSDI and SSI, both of these forms of disability payments may be helpful to you. A lawyer can evaluate your circumstances and discuss your eligibility with you.
Contact a National Disability Benefits Lawyer Today for Assistance 
Understanding how Social Security disability benefits work, and going through the complex process of seeking benefits or appealing a denial of benefits, can be stressful for anyone. It is important to have an experienced attorney on your side who handles disability benefit cases and can assist you from start to finish. Do not hesitate to get in touch with one of the experienced national disability benefits lawyers at the Law Offices of Stephen Barszcz today for help with your SSDI case.
Sources:
ssa.gov/benefits/disability/
faq.ssa.gov/en-US/topic/?id=CAT-01089