What Is Social Security's "Listing of Impairments," and How Can It Affect Your Disability Claim?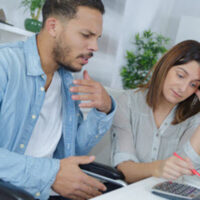 One of the key tools that Social Security relies upon in assessing applications for disability benefits is its Listing of Impairments. As the name suggests, this is a document that lists various disabilities. More precisely, the Listing explains the medical requirements the applicant must meet in order to be classified as legally disabled.
Social Security relies upon administrative law judges (ALJs) to assess whether a given applicant meets or equals one or more listings. The ALJ is not a doctor or medical professional. Rather, their job is to take the medical evidence presented and compare it to the appropriate listing. The ALJ cannot require the applicant to prove more than is required by the listing.
Maryland Judge Orders New Hearing After ALJ Goes Beyond Listing Requirements
Of course, ALJs sometimes forget this. In a recent disability case from Maryland, Katrina AW v. Commissioner, a federal judge determined an ALJ improperly held a disability applicant "to a higher evidentiary standard" then specified by the relevant listing. As a result, the applicant was entitled to a new hearing on her claim for benefits.
The plaintiff in this case sought disability benefits based in part on a spine disorder. The relevant Social Security listing states that an applicant must meet four criteria to prove a spinal disorder is disabling. Two of the criteria were relevant to this appeal, namely the requirement that the plaintiff show both:
motor loss identified by either atrophy with muscle weakness or reflex loss; and
sensory or reflex loss.
In this case, the ALJ found the plaintiff failed to meet the listing because she failed to prove both muscle atrophy and reflex loss. But as the judge pointed out, the listing only requires proof of one of these two symptoms, not both. More to the point, the ALJ did in fact find the plaintiff presented "evidence of both muscle weakness and sensory defects." So there was no justification for the ALJ's conclusion that the plaintiff failed to meet the listing.
What If My Condition Does Not Meet Any of Social Security's Listings?
It is important to note that Social Security's disability listings do not cover every possible medical condition. Indeed, the listings typically cover only the most common physical and mental impairments. If your particular impairments do not strictly meet any listing, you can still successfully apply for disability benefits if you can show your condition is the equivalent to a listed ailment.
Ultimately, the objective in any disability case is to show you have a condition that is severe enough to prevent you from earning a living through gainful employment. The listings are simply a tool to assist Social Security in reviewing your case. But you should not hesitate to apply for disability simply because you do not believe a listing matches your situation exactly.
National SSD eligibility lawyer Stephen Barszcz can help you in applying for disability benefits, and if necessary to contest an adverse decision from an ALJ who does not follow the rules, as seen in the case above. Contact his office today at 877-655-2667 to schedule a consultation.
Sources:
ssa.gov/disability/professionals/bluebook/AdultListings.htm
scholar.google.com/scholar_case?case=10179834517893978418
https://www.barzlaw.com/how-an-improper-residual-functional-capacity-assessment-may-affect-your-disability-claim/