How Social Security Is Supposed to Assess a "Severe Impairment" When Reviewing a Disability Application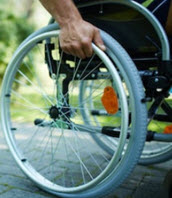 There are five steps that Social Security goes through when assessing an application for disability insurance benefits. The first step is to determine the applicant's financial eligibility–that is, whether or not they are working and earning income above a certain minimum threshold. Assuming the applicant is not earning too much income, Social Security then proceeds to step two, which is a medical screening to determine if the applicant has a "severe impairment."
Federal Court Orders New Hearing After ALJ Improperly Discounts Testimony from Applicant, Health Care Providers
Social Security officials rely on evidence from both treating and non-treating physicians when it comes to determining if an applicant's impairment–or the combination of multiple impairments–qualifies as severe. An administrative law judge (ALJ) may assign different weight to conflicting opinions from the doctors, as well as testimony from the applicant themselves. But the ALJ is also required to explain their reasoning for discounting the weight of certain testimony, especially when it comes from a health care provider who personally treated the applicant.
In some cases, failure to follow this process during step two may invalidate Social Security's ultimate decision to reject an application for disability benefits. A recent example where this happened comes from the U.S. Ninth Circuit Court of Appeals. In an unpublished April 2020 decision, Urban v. Saul, that court found the ALJ's step-two analysis insufficient. The court did not award the unsuccessful applicant disability benefits, but it did order Social Security to conduct a new hearing.
The plaintiff in this case is a man from Arizona who suffers from a series of mental impairments, including depression, panic attacks, and anxiety. During the step-two analysis, the ALJ determined these impairments were "non-severe." As the Ninth Circuit explained, the ALJ reached this conclusion based "on two isolated treatment notes from [the plaintiff's] treating psychiatrist," which indicated the plaintiff's condition "had somewhat improved."
The problem, the Ninth Circuit said, was that the ALJ "discounted" the opinions of three other medical providers–including two other doctors who personally treated the plaintiff–who determined the plaintiff's condition was severe enough to affect his ability to work. Indeed, even the treatment note cited by the ALJ included statements that the plaintiff continued to suffer from panic attacks "all the time."
The ALJ also "failed to give specific, clear, and convincing reasons" for ignoring the plaintiff's own testimony about his condition, the appeals court said. Instead, the ALJ cited other issues, such as the plaintiff's "financial difficulties" and layoff from a previous job, which had no relevance to his case for disability benefits. The ALJ also pointed to the fact the plaintiff "calls friends on the phone" as proof that his mental impairments were non-severe. Again, the Ninth Circuit disagreed, noting that such activities were not "inconsistent with his inability to leave the house to socialize," as would be necessary to work a regular job.
Speak with a National Disability Benefits Attorney Today
When Social Security fails to follow its own five-step process, innocent disability applicants pay the price. But there is something you can do to fight back. National SSD eligibility lawyer Stephen Barszcz can help you in applying for disability benefits, and if necessary to contest an adverse decision from an ALJ who does not follow the law. Contact his office today at 877-655-2667 to schedule a consultation.
Sources:
ssa.gov/policy/docs/rsnotes/rsn2013-01.html
scholar.google.com/scholar_case?case=1094038892249772532
https://www.barzlaw.com/how-does-the-episodic-nature-of-bipolar-disorder-affect-a-claim-for-disability-benefits/