How Does the "Episodic Nature" of Bipolar Disorder Affect a Claim for Disability Benefits?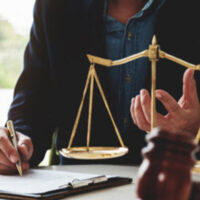 Bipolar disorder is a serious, lifelong mental impairment that causes frequent bouts of depression. By its very nature, bipolar disorder is unpredictable. A person can feel fine for an extended period of time in between manic episodes.
This unpredictability can often make it challenging, however, for individuals with bipolar disorder to obtain Social Security disability benefits. Agency officials may only look at those times when an applicant is "doing better" and conclude their bipolar disorder is under control. But this is typically not the case.
11th Circuit Orders New Hearing for Florida Woman
Federal courts have cautioned Social Security that it must consider the "episodic nature" of bipolar disorder in disability cases. Just recently, the U.S. 11th Circuit Court of Appeals ordered a new hearing for a Florida woman with bipolar disorder who was denied disability benefits. The appeals court did not find the woman legally disabled, but it did direct Social Security to properly assess her claim.
The woman (the plaintiff) was first diagnosed with bipolar disorder more than 15 years ago. Despite receiving medication and treatment, she continues to deal with "cycles" of mania and depression, according to court records. In 2009, the plaintiff attempted suicide and was thereafter unable to continue with her work as an attorney.
After applying for disability benefits, a Social Security administrative law judge (ALJ) determined the plaintiff's bipolar disorder was not severe enough to prevent her from working in some capacity, even if she could not resume her former job as a lawyer. After unsuccessfully pursuing an administrative appeal within Social Security, the plaintiff then turned to the courts for relief.
The 11th Circuit agreed with the plaintiff that the ALJ did not apply the proper legal standard when assessing her application. The Court explained that it addressed a similar case last year, in which it held Social Security "must consider the episodic nature of bipolar disorder" when reviewing disability cases. That is, just because there is some evidence that a disability applicant with bipolar disorder "seemed to be doing better during certain times," that did not necessarily mean the applicant's "impairment is not severe." But since the ALJ "did not have the benefit" of the Court's prior decision when he initially reviewed the plaintiff's case, a new hearing was warranted.
The Court of Appeals further noted the ALJ did not properly account for the limitations of the plaintiff's bipolar disorder when posing a "hypothetical question" to a vocational expert regarding the types of work the plaintiff might still be able to perform. Again, this was a legal error the ALJ would need to correct at a new hearing.
Speak with a National Disability Benefits Lawyer Today
Individuals with mental disorders often face an uphill battle when trying to convince Social Security that they are, in fact, legally disabled. National SSD eligibility lawyer Stephen Barszcz can help you in making your case, and when necessary take the Social Security Administration to court to vindicate your rights. Contact his office today at 877-655-2667 to schedule a consultation.
Source:
scholar.google.com/scholar_case?case=18293623003883548821
https://www.barzlaw.com/what-happens-when-social-security-ignores-overwhelming-evidence-that-a-person-is-disabled/