Additional Benefits with SSDI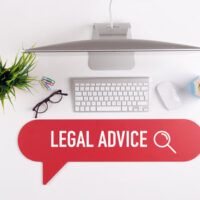 Anyone who has become disabled due to an injury or a medical condition should learn more about their eligibility for Social Security Disability Insurance (SSDI) benefits and whether they can receive monthly payments. It is important to know that there are specific requirements for being eligible for SSDI payments, which include meeting the definition of a disability used by the Social Security Administration (SSA) and having a work history with a sufficient number of hours worked recently enough to qualify. An experienced national disability benefits lawyer can explain more about how eligibility requirements work and can help you to apply for and receive benefits. We also know that you have a wide range of questions about disability coverage, and that it can be important to learn more about additional benefits that can come with SSDI eligibility beyond monthly payments.
A recent article in Forbes explains some of the additional benefits that you may be eligible to receive once you qualify for SSDI, and our attorneys can discuss those additional benefits with you.
Medicare Benefits 
When you are disabled, it can be difficult to obtain the health care you need. You should know that you may be eligible for Medicare once you have been receiving SSDI for 24 months (two years). While Medicare is traditionally for older adults, it can also be available to disabled adults who have been receiving SSDI payments for at least two years.
Additional Disability Benefits 
When you become eligible for SSDI or when you are receiving SSDI payments, you also may be eligible for other types of public and private disability benefits. To be clear, receiving SSDI does not prevent you from receiving other types of disability benefits for which you may be eligible. For example, you could be eligible for workers' compensation benefits, Supplemental Security Income (SSI) benefits, or private disability benefits through your employer. If you do receive additional public disability benefits, your SSDI benefit could be reduced, but you should discuss your circumstances with a lawyer before you draw any conclusions or make any assumptions.
Extra COBRA Benefits Time 
Through the Consolidated Omnibus Budget Reconciliation Act (COBRA), a person can remain on an employer's health insurance for up to 18 months after they leave a job. When a person is disabled and eligible for SSDI benefits, it may be possible to retain employer health insurance coverage through COBRA for 29 months. To determine the premium you will need to pay and whether you could be eligible for this benefit, you should talk with a lawyer who can help.
Contact a National Disability Benefits Lawyer Today 
Whether you are just beginning to think about applying for SSDI, you need assistance with your SSDI payments or seeking additional benefits, or you require help with an appeal, one of the experienced national disability benefits lawyers at the Law Offices of Stephen Barszcz is here to assist you. We have years of experience representing disabled adults across the country with SSDI cases, and we can begin working with you today. Do not hesitate to get in touch with our firm to learn more about the services we provide.
Source:
forbes.com/advisor/legal/disability/other-benefits-ssdi/