Determining your pay rate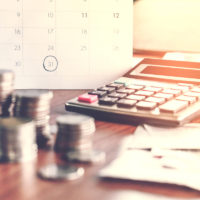 A schedule award is paid out based upon the claimant's impairment rating derived from injuries to an accepted body part. An injured worker is paid a set number of weeks according to a schedule. The payment amount for each week is equivalent to the compensation rate that he or she would be paid when temporarily disabled from work.
That rate of pay is calculated at the time the accident occurs and not at the time that the schedule award is being calculated. In most instances the employee will be earning far more money per week at the time that the award is calculated as compared to the date of injury. Unfortunately, the law provides that the compensation rate regarding payment of the schedule award relates back to the original date of accident.
There is an exception to the rule. If the employee returns back to regular full-time work for more than six months, he or she may be eligible to utilize that new rate of pay in calculating payment of the schedule award.
In one case, an employee injured his knee but did not miss work until after he elected to undergo surgery approximately 2 years later. ECAB determined that the payrate at the time of surgery should be utilized since he essentially suffered a recurrence of disability as a result of the surgery. The recurrance allowed for the calculation of the new higher rate.
In most instances, however, the rate of payment on your schedule award will relate back to your average rate of pay at the time you were injured or became disabled. A new and higher rate will, most likely, only be allowed if you suffer an acceptable recurrence at some time after the initial injury.
If you have questions or want a Schedule Award please CALL Steve Barszcz Esq. toll free @ 877-655-2667 or WRITE to Steve@theOWCPattorney.com
© Stephen V. Barszcz, P.A. 2012