Will the SSA Determine That I Still Have a Qualifying Disability?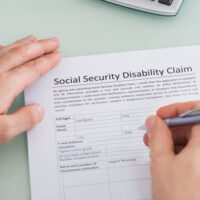 Going through the initial process to be approved for Social Security Disability Insurance (SSDI) benefits can be difficult, and it is often an enormous relief after receiving an approval from the Social Security Administration (SSA). Yet it is important for SSDI recipients to know that they will need to be prepared for the SSA to review their medical condition at some point (and likely a number of times for long-term SSDI recipients). When the SSA plans to review an SSDI recipient's medical condition, it will typically send a letter informing the SSDI recipient that their medication condition will be reviewed. As the SSA explains when it contacts SSDI recipients, "the law requires that we review your case from time to time to verify that you are still disabled."
If you receive this letter, it is important to know that these reviews occur, and there is no reason to panic. Yet you might still be wondering: will the SSA determine that I still have a qualifying disability? Our national SSDI lawyers can tell you more about how the medical condition review process works.
How Often Will My Medical Condition Be Reviewed?
 First, it is important to learn more about the frequency with which the SSA reviews an SSDI recipient's medical condition. According to the SSA, "the frequency of reviews depends on the nature and severity of your medical condition and whether it's expected to improve." When a person's medical condition is expected to improve, then the first review of your medical condition will usually occur anywhere from 6 to 18 months following the date of your initial disability. When medical improvement is possible but is not predictable, the SSA says that it typically conducts a review of an SSDI recipient's medical condition every 3 years. When improvement is not expected to occur, reviews typically occur every 7 years.
How the SSA Will Decide If You Still Have a Qualifying Disability 
How will the SSA decide if you still have a qualifying disability? As part of the review, you will be required to provide information about any work you have done and the pay you received, and details about your health care providers and patient numbers. Then, the SSA will gather information from your health care providers to assess your medical condition, including information about any medical tests and treatments you have undergone, as well as information about your medical ability to perform certain activities. In some cases, the SSA requires additional information and can ask you to go for a medical examination or test.
Then, all of the information will be assessed by a disability examiner and medical consultant. They will determine whether your condition has improved, and if it has improved enough that you are now able to work. If your condition has improved somewhat but you are still unable to work, your benefits are unlikely to be affected and you will still have a qualifying disability. However, if the SSA determines that your condition has improved and you are able to work, then you will no longer have a qualifying disability and your benefits will stop. However, if this happens and you disagree, your lawyer can help you to appeal as long as you do it within 60 days from the date of the decision.
Contact a National Disability Benefits Attorney 
If you have questions about a review of your medical condition or need assistance with an appeal, you should get in touch with an experienced national disability benefits attorney at the Law Offices of Stephen Barszcz.
Source:
ssa.gov/pubs/EN-05-10053.pdf