SSDI Benefits After a Stroke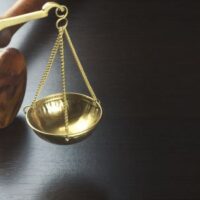 If you recently suffered a stroke, you may have significant physical limitations that could prevent you from working in any meaningful capacity. Strokes are extremely serious health events that often result in a disability. How can you determine if you are eligible for Social Security Disability Insurance (SSDI) benefits after a stroke? In the aftermath of a stroke, people who have suffered these serious health effects do often qualify for SSDI benefits. Our national disability benefits lawyers can explain in more detail.
What is a Stroke?
Before we explain how a stroke can result in eligibility for SSDI benefits, it is important to clarify how strokes are disabling. According to the American Brain Foundation, a stroke "occurs when the brain's blood supply is interrupted, as the result of factors such as blood clot or a hemorrhage." Further, it is important to know that there are two different types of strokes, which means your stroke will be classified as ischemic or hemorrhagic.
The American Brain Foundation explains: "An ischemic stroke occurs when the blockage of a blood vessel stops blood supply to the brain, which prevents the brain from receiving the oxygen and nutrients it needs. A hemorrhagic stroke is caused when bleeding from a ruptured blood vessel in the brain causes pressure buildup, harming or killing brain tissue." Whether you suffer an ischemic or hemorrhagic stroke, you could experience brain damage and other serious health limitations. In many cases, strokes result in death. Indeed, the American Brain Foundation reports that strokes are currently the "leading cause of permanent disability in adults" in the United States.
Showing Evidence of a Disability Caused by a Stroke 
In order to qualify for SSDI benefits, in addition to meeting the work record requirement, you will need to show that your condition results in a disability as the SSA defines it. In effect, you must show that your condition is likely to persist for one year or longer or to result in death, and that your condition prevents you from engaging in substantial gainful activity.
Strokes are specifically listed in the SSA "blue book" as a neurological disability. The SSA specifically identifies a "vascular insult to the brain," and explains that the SSA will typically require "evidence of sensory or motor aphasia that result in ineffective speech or communication," and will "generally need evidence from at least 3 months after the vascular insult to evaluate" whether the condition meets the definition of a disability. An experienced attorney can help you to work with a physician to gather the medical evidence you will need to qualify for SSDI benefits.
Contact a National SSDI Benefits Lawyer 
Applying for disability benefits through the SSA can be complicated and frustrating, but our firm can help to make the process go as smoothly as possible. Whether you are applying for SSDI benefits for the first time after a stroke, or if you are appealing a denial of benefits, one of the experienced national SSDI benefits attorneys at the Law Offices of Stephen Barszcz is here to assist you. Contact us today to learn more about how we can help.
Sources:
americanbrainfoundation.org/diseases/stroke/?c_src=gg&gclid=CjwKCAjwqZSlBhBwEiwAfoZUIERw5QKdukmxFOUTovYstmwLLEQ-NRT27PFn0Pq6-ofsuMaVsqDvpRoCEaEQAvD_BwE
ssa.gov/disability/professionals/bluebook/11.00-Neurological-Adult.htm