What You Should Know About Your SSDI Application and Medical Records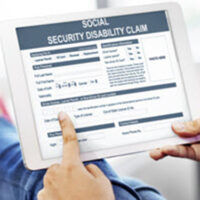 When you are applying for Social Security Disability Insurance (SSDI) benefits, medical records will be an extremely important part of your application. In addition, medical records will be necessary when your medication condition is being reviewed for the purpose of continuing to receive SSDI benefits. Why are medical records so critical, what specific functions do they serve, and what kinds of medical records will be necessary for you to provide? Our national SSDI benefit attorney can give you more information about your SSDI application and your medical records.
You Will Need Medical Evidence to Prove That You Have a Qualifying Disability 
An application for SSDI benefits will require you to provide evidence of two separate things: 1) that you have a qualifying disability according to the definition used by the Social Security Administration (SSA), and 2) that you have a sufficient work history and enough work credits to qualify for benefits. You will need medical evidence to prove the first requirement. In other words, you will need to have medical evidence that shows you have a disability that qualifies for SSDI benefits.
What is the definition of a disability that you must prove with medical evidence? You must be able to show that you cannot "engage in any substantial gainful activity (SGA) because of a medically determinable physical or mental impairment(s) that is either expected to result in death [or] has lasted or is expected to last for a continuous period of at least 12 months." The SSA underscores that "medical evidence is the cornerstone of the disability determination."
What Counts As Medical Evidence?
 You might be wondering: are any of your medical records sufficient to be used as medical evidence? In short, you will need specific medical evidence that is considered to be "objective medical evidence," and it will need to come from an "acceptable medical source." That objective medical evidence may include, for example, test and laboratory results, records of examination, and much more.
What is "objective medical evidence," and who or what counts as an "acceptable medical source"? According to the regulations, objective medical evidence is "evidence obtained from the application of medically acceptable clinical and laboratory diagnostic techniques." The regulations define an "acceptable medical source" broadly, including a licensed physician, psychologist, optometrist, podiatrist, advanced practice registered nurse, and more.
To ensure that the medical records and documentation you are planning to submit with your SSDI application meets the requirements, you should seek advice from a benefits attorney.
Contact a National SSDI Attorney Today 
Applying for SSDI benefits can be complicated, and many applicants are initially denied benefits due to an error in their application or a misunderstanding about how medical evidence of a disability works. To ensure that your application process goes as smoothly as possible, it is important to work with a national disability benefits attorney at the Law Offices of Stephen Barszcz on your application. Whether you need assistance with the initial application process or you need help appealing a denial of benefits, our firm is here to assist you. Do not hesitate to get in touch with us for assistance.
Sources:
ssa.gov/redbook/eng/definedisability.htm?tl=0%2C2
ssa.gov/disability/professionals/bluebook/evidentiary.htm