When Will My SSDI Benefits End?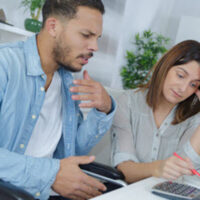 Whether you are currently receiving benefits through the Social Security Disability Insurance (SSDI) or you are in the process of applying for SSDI benefits, you likely have a wide range of questions. It is important to know that the process of seeking SSDI benefits can be complicated, and even after you have received an approval for SSDI benefits, additional questions can arise. An experienced national SSDI benefits attorney can always speak with you about your circumstances to provide you with answers to your questions and assistance with legal issues pertaining to your disability benefits. One question we often hear from people receiving disability benefits is this: when will my SSDI benefits end?
In other words, should you anticipate that your SSDI benefits will come with an expiration date once you receive an approval? Will your benefits end if your condition improves at all? Is age a factor in when your SSDI benefits will come to an end? Understanding the length of SSDI benefits — and what can or will come after — can be stressful for many disabled adults who are relying on disability benefits. Our firm can give you additional information, and we are also here to assess your particular circumstances.
Your Benefits Will Convert to Social Security Retirement Benefits Upon Full Retirement Age 
Your SSDI benefits will "end" technically once you reach full retirement age, but this is because the benefits will convert to Social Security retirement benefits. Your full retirement age will depend upon your birth date, but for people born in 1960 or later, the full retirement age is currently 67.
SSDI Will Periodically Review Your Case 
You should know that, once you are approved for SSDI benefits, you should expect that the Social Security Administrative (SSA) will review your case from time to time. Indeed, according to materials the SSA provides, the agency clarifies, "we'll review your case periodically to make sure you still have a qualifying disability." When the SSA conducts a periodic review, it will ask the SSDI benefits recipient to provide information about any changes to their work ability, any return to work, and any improvement in their medical condition.
It is important to know that the ability to do some work may not disqualify you for benefits, and the fact that your condition may have improved in some capacity, similarly, may not disqualify you for benefits. The SSA will be looking at the evidence you provide to determine whether you still have a disabling condition that prevents you from engaging in substantial gainful activity (SGA). Even if you can do some work, you may be eligible for the trial work period (TWP), through which you will still be eligible to receive SSDI benefits. In other words, even if you can return to work in some capacity, and even if your condition improves, it is not a given at all that SSDI benefits will end.
However, if your condition improves fully, or if your trial work period ends, you may lose eligibility for SSDI benefits.
Contact a National SSDI Lawyer Today
If you have questions about when you will receive or stop receiving SSDI benefits, you should seek advice from one of the national SSDI lawyers at the Law Offices of Stephen Barszcz today for advice.
Sources:
ssa.gov/pubs/EN-05-10153.pdf
ssa.gov/oact/cola/twp.html
ssa.gov/benefits/retirement/planner/ageincrease.html#:~:text=The%20law%20raised%20the%20full,born%20in%201960%20and%20later