Will My Personal Injury Award Affect My Social Security Disability Benefits?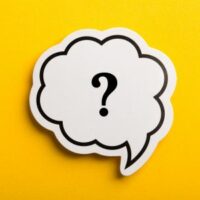 Many people who sustain disabling injuries that prevent them from returning to work in any meaningful capacity have suffered those injuries as a result of another party's negligence. When someone else's careless or reckless behavior results in a disabling injury, it is common for the injured person to pursue a personal injury settlement by filing a personal injury claim. In personal injury cases where the plaintiff receives money from the defendant, the plaintiff may agree to a settlement offer or may win a damages award at the end of a personal injury lawsuit. Either way, the plaintiff ultimately may obtain money that is designed to compensate for direct, financial losses, as well as for subjective losses like pain and suffering. In some cases, a plaintiff might even receive additional punitive damages that are designed to punish the defendant for egregious wrongdoing or especially reckless behavior.
If you recently suffered a severe injury caused by another person's intentional wrongdoing or carelessness, you might be thinking about your options beyond a personal injury claim. Indeed, you may be wondering if you are eligible to receive Social Security disability benefits and, if so, whether a personal injury lawsuit award will affect your Social Security payments. Consider the following information from our national disability benefits attorneys.
Disability for Purposes of a Personal Injury Settlement May Not Be the Same Thing as a Social Security Disability
 One of the first things to know is that winning a personal injury lawsuit or reaching a settlement agreement based on a disabling injury may not necessarily mean that you have a disability as the Social Security Administration (SSA) defines it. Even if the court determined that your disabling injury entitled you to damages, you will need to meet the definition of a disability that the SSA uses in order to qualify for Social Security Disability Insurance (SSDI) or Supplemental Security Income (SSI) payments.
The SSA says a disability for purposes of SSDI or SSI eligibility is the "inability to do any substantial gainful activity by reason of any medically determinable physical or mental impairment which can be expected to result in death or which has lasted or can be expected to last for a continuous period of not less than 12 months."
Personal Injury Settlement Will Not Impact SSDI Payments But Could Impact SSI Payments
 Next, if you do qualify for disability benefits based on the definition above, you should know that a personal injury settlement or damages award will not have any effect on your ability to receive SSDI payments, but SSI payments could be impacted.
SSDI payments are not based on your income or assets, and receiving additional income or assets will not change the amount of your SSDI payment. These payments are calculated based on your work history and average earnings. SSI payments, differently, are for disabled people with limited resources. Accordingly, receiving a significant influx of money from a personal injury settlement or award could reduce SSI payments or make a disabled person ineligible for them altogether.
Contact a National Disability Benefits Attorney 
If you need help determining your eligibility for Social Security disability benefits following a personal injury case, one of the experienced national disability lawyers at the Law Offices of Stephen Barszcz can assist you.
Source:
ssa.gov/OP_Home/cfr20/404/404-1505.htm