Why Did My Disability Benefits Stop?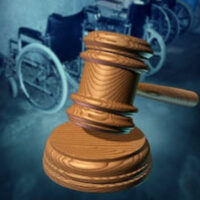 Following a severe injury that results in a disability or a medical diagnosis of an illness that involves a significant disability, a person often seeks disability benefits. There are different types of disability benefits that people can be eligible to receive, including some types of private disability benefits through their employers, disability benefits through programs like the Veterans Administration (VA) or workers' compensation, and the disability programs administered by the Social Security Administration (SSA). The SSA administers both Social Security Disability Insurance (SSDI) benefits and Supplemental Security Income (SSI) benefits. SSDI benefits are based on your work record, while SSI benefits are need-based. Both require a documented disability that meets the SSA's definition.
When you are receiving disability benefits and counting on those benefits, it can be devastating to realize that the benefits have stopped coming. What can make your disability payments stop? We want to provide you with more information about the reasons that SSDI and SSI benefits might stop arriving.
Why Your SSDI Benefits Might Have Stopped
 If you were receiving SSDI benefits and now you are not, it is essential to find out why. In some cases, an error may have occurred, and it may be possible to correct the issue. Under many circumstances, however, the recipient of the benefits has done something that has caused their benefits to stop. In most cases, SSDI benefits will cease for one of the following reasons:
You returned to work and engaged in substantial gainful activity (SGA);
You reached the age of retirement and you will be receiving Social Security retirement benefits instead of SSDI benefits;
You were convicted of a felony or became incarcerated; or
You became institutionalized.
You can work in limited ways while receiving SSDI benefits, but you cannot engage in substantial gainful activity. The SSA says that a person is engaged in substantial gainful activity in 2022 if that person earns more than $1,350 per month through work. However, even in some situations where the SSDI recipient is making less money, the SSA might still consider that person to be engaged in substantial gainful activity. Before you take on any job, you should seek advice from a lawyer, or you should enter into the "trial work period" that is permitted for SSDI recipients.
Why Your SSI Benefits Might Have Stopped
 Unlike SSDI benefits, which are based on a disabled person's work record, SSI benefits are based on income and assets of the recipient. Accordingly, SSI benefits may cease if the SSI recipient begins receiving money or assets from almost any source, including a spouse's income.
If at any point your disability benefits have stopped and you do not fall into one of the categories or situations described above, it is important to get legal help as soon as possible. Even if you do fall into one of the above categories, a national disability benefits lawyer can discuss your options for reinstating your benefits.
Contact a National Disability Benefits Attorney
 When you need assistance with your disability benefits, one of the experienced national disability benefits attorneys at the Law Offices of Stephen Barszcz can assist you.
Source:
ssa.gov/oact/cola/sga.html