How Do SSDI Claims Work For Blindness?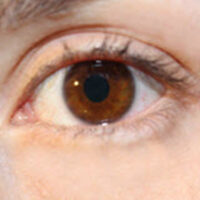 Blindness, vision loss, and vision impairment can all be debilitating and can be described in terms of disabilities and limitations. Yet it is important to understand that there are different forms of blindness, vision loss, or vision impairment. Depending upon the type of vision impairment you have, you could be eligible to receive Social Security Disability Insurance (SSDI) benefits, and you could be eligible to receive SSDI payments if you are blind even if you continue to earn some money by working each month. Our firm can provide you with more information about disability benefits for blindness or loss of vision.
What is Blindness or Loss of Vision or Vision Impairment?
In order to understand how SSDI benefits work for blindness or vision loss, it is important to understand what these terms actually mean in a medical sense. According to MedlinePlus, blindness is a term that refers to "a lack of vision," but it "may also refer to a loss of vision that cannot be corrected with glasses or contact lenses." Further, blindness is separated into conditions of "partial blindness" in which a person has "very limited vision" and conditions of "complete blindness" in which a person "cannot see anything" including light. You can be considered legally blind if you have some vision but it is worse than 20/200.
The term "vision loss," according to MedlinePlus, refers to "the partial or complete loss of vision" that may or may not result in complete blindness. Vision loss can occur gradually due to disease, or it can occur suddenly due to an accident or eye trauma. Common causes of vision loss that may result in complete blindness include:
Accidents that cause eye injuries, such as chemical burns or struck-by accidents;
Diabetes;
Glaucoma;
Macular degeneration;
Eye surgery complications;
Blocked blood vessels;
Stroke; and
Tumors.
Blindness and Low Vision SSDI Benefits 
If you are applying for SSDI benefits, it is important to know that the Social Security Administration (SSA) handles blindness and low vision claims differently from one another. To be clear, you may be eligible for SSDI benefits with either blindness or low vision, but the two conditions are distinct from one another for SSA purposes.
According to the SSA, you can be considered blind if "your vision can't be corrected to better than 20/200 in your better eye or if your visual field is 20 degrees or less in your better eye for a period that lasts or is expected to last at least 12 months." If you are blind and otherwise qualify for SSDI benefits, you are permitted to earn more per month than other types of disabled workers who receive SSDI benefits.
For SSDI benefits based on low vision, you will only be eligible for SSDI benefits if you can prove that your low vision will prevent you from engaging in any type of substantial gainful activity (SGA) for 12 months or longer, or that your low vision is part of a condition that is expected to result in death. With low vision, you should know that you may also be eligible for SSDI benefits if you have another partially disabling condition, and combined with your low vision, you are unable to engage in SGA for 12 months or more.
Contact a National SSDI Lawyer
 To determine your eligibility for SSDI benefits following a medical diagnosis, you should seek advice from an experienced SSDI benefits attorney at the Law Offices of Stephen Barszcz as soon as possible.
Sources:
medlineplus.gov/ency/article/003040.htm
ssa.gov/pubs/EN-05-10052.pdf