Will My Assets Be Liquidated If I File For Bankruptcy?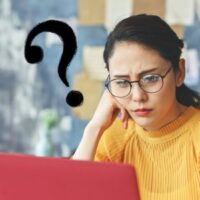 Anyone who is considering personal bankruptcy in Florida often has concerns about their assets and what property they will be able to keep if they file for bankruptcy. Many Floridians mistakenly assume that all, or nearly all, of their assets will be liquidated if they decide to file for consumer bankruptcy. It is critical to understand that it is a common myth that bankruptcy results in the liquidation of all assets for individuals, since this is certainly not the case in any type of personal bankruptcy proceeding. While some of your assets may be liquidated in certain kinds of bankruptcy cases, there are also types of bankruptcy in which none of your assets will be liquidated. Our St. Petersburg bankruptcy attorneys can provide you with more information.
Chapter 7 is the Only Kind of Liquidation Bankruptcy for Consumers 
First, you should know that you will only need to understand how liquidation works in a consumer bankruptcy case if you are planning to file for Chapter 7 bankruptcy. To be sure, Chapter 7 bankruptcy is the only type of liquidation bankruptcy for consumers. Yet even in a Chapter 7 bankruptcy case, you should know that many of your assets will be considered "exempt" and will not be liquidated, which we will explain in more detail below.
Accordingly, if you are planning to file for Chapter 13 bankruptcy, or if your debts are too high to qualify for Chapter 13 bankruptcy and you are planning to file for Chapter 11 bankruptcy, your assets will not be liquidated. These types of bankruptcy are forms of reorganization bankruptcy through which you will reorganize your debts and make regular installment payments as part of a repayment plan over an extended time period.
Requirements for Exemptions in a Chapter 7 Case 
If you are planning to file for Chapter 7 bankruptcy, you should know that many of your assets may be exempt under Florida bankruptcy law. In order to determine which of your assets will be exempt, it is important to know that Florida law requires debtors to use Florida's bankruptcy exemptions (as opposed to federal bankruptcy exemptions). Some states allow debtors to choose between state and federal exemptions, but Florida will require you to use the exemptions listed in the Florida Statutes. However, there is an important exception to note: if you have not lived in Florida for at least 730 days before filing for bankruptcy, you may be eligible to file for bankruptcy in Florida, but you will need to use the exemptions of the state where you were previously a resident.
One of the reasons for this requirement is that Florida has a very generous homestead exemption. Under Florida law, a homeowner can exempt all of the equity in a home when filing for consumer bankruptcy with few exceptions. Yet even if you must use the exemptions of your previous state of residency, you will likely be able to exempt some of the equity in your home.
In Chapter 7 Cases, Many Assets Are Exempt 
Florida's exemptions are varied, including but not limited to:
Personal property exemption up to $1,000, or up to $4,000 if you do not use the homestead exemption;
Education savings;
Health savings;
Up to $1,000 equity in a motor vehicle;
Up to $750 per week in wages;
Pensions and other retirement benefits;
Veterans' benefits; and
Insurance policies.
Contact a St. Petersburg Bankruptcy Lawyer 
If you have questions about bankruptcy and liquidation, you should get in touch with one of the experienced St. Petersburg consumer bankruptcy lawyers at the Law Offices of Stephen Barszcz.
Source:
leg.state.fl.us/statutes/index.cfm?App_mode=Display_Statute&URL=0200-0299/0222/0222.html