If I Have An ADA Disability, Can I Receive SSDI Benefits?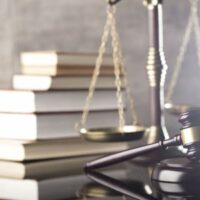 There are many different legal protections for people with disabilities in the United States, and some of those individuals are eligible to receive benefits through the Social Security Disability Insurance (SSDI) program or through Supplemental Security Income (SSI). Many of those individuals are eligible to receive reasonable accommodations in the workplace under the Americans with Disabilities Act (ADA) of 1990, but being approved for reasonable accommodation under the ADA does not necessarily—and usually does not—mean that you are eligible for SSDI or SSI benefits. It can be confusing to understand the ways in which different disability laws and programs in the U.S. are related to one another. Our national SSDI benefits lawyers can provide you with more information about a disability under the ADA versus a disability for purposes of obtaining SSDI benefits.
What is a Disability Under the ADA?
 Under the Americans with Disabilities Act of 1990, an individual who has a qualifying disability can be eligible for reasonable accommodations in the workplace (in addition to other protections) that allow them to perform their jobs. According to the U.S. Department of Health and Human Services (HHS), a disabled person for ADA purposes is "a person who has a physical or mental impairment that substantially limits major life activities; has a record of such an impairment; or is regarded as having such an impairment." As HHS explains, the term "major life activities" refers to "functions such as caring for one's self, performing manual tasks, walking, seeing, hearing, speaking, breathing, learning and working."
Further, the term "physical or mental impairments" may include, for example, "visual, speech, and hearing impairments; mental retardation, emotional illness, and specific learning disabilities; cerebral palsy; epilepsy; muscular dystrophy; multiple sclerosis; orthopedic conditions; cancer; heart disease; diabetes; and contagious and noncontagious diseases such as tuberculosis and HIV disease." Specific determinations of whether a person has a disability for purposes of qualifying for ADA benefits or protections are made on a case-by-case basis.
If you have started to look into receiving SSDI benefits, you may realize that the ADA definition of a disability is different from the definition that the Social Security Administration (SSA) uses to determine whether a person is eligible for SSDI or SSI benefits.
Disability Definition for SSDI Eligibility
 What counts as a disability for purposes of SSDI or SSI eligibility? The definition of a disability is the same for both SSDI and SSI eligibility, but it is distinct from the definition used for ADA purposes.
The Code of Federal Regulations says that "the law defines disability as the inability to do any substantial gainful activity by reason of any medically determinable physical or mental impairment which can be expected to result in death or which has lasted or can be expected to last for a continuous period of not less than 12 months." In order to meet that definition, "you must have a severe impairment(s) that makes you unable to do your past relevant work . . . or any other substantial gainful work that exists in the national economy." To be clear, if you can do any work with reasonable accommodation, then you do not meet the disability definition required for SSDI or SSI benefits.
 Contact a Disability Benefits Attorney Today
 If you have questions about qualifying for disability benefits, you should contact one of the experienced national SSDI benefits attorneys at the Law Offices of Stephen Barszcz today for assistance.
Sources:
hhs.gov/sites/default/files/ocr/civilrights/resources/factsheets/ada.pdf
ssa.gov/OP_Home/cfr20/404/404-1505.htm