How The Automatic Stay Protects Debtors In Consumer Bankruptcy Cases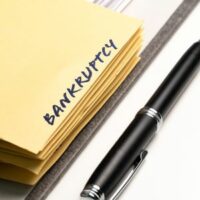 When a debtor files for bankruptcy in Florida, the automatic stay immediately provides protections to the debtor. Yet many debtors do not fully understand how the automatic stay works, what it involves, or how it provides those protections at the start of and throughout the bankruptcy case. Our St. Petersburg bankruptcy lawyers can tell you more about how the automatic stay works and the benefits it can provide, and we can begin working with you on your bankruptcy case.
Automatic Stay is an Injunction 
To fully understand how the automatic stay works, it is essential to understand what it is and how it applies to bankruptcy cases. In short, the automatic stay is an injunction. According to the Cornell Legal Information Institution (LII), an injunction is "a court order requiring a person [or an entity] to do or cease doing a specific action." The automatic stay is similar to but distinct from other types of injunctions, such as those in domestic violence cases. In a bankruptcy case, the automatic stay tells creditors and debt collectors that they must cease any legal action against the debtor who has filed for bankruptcy and must cease contact about debt collection, as well.
Automatic Stay Prevents Creditors and Debt Collectors from Continuing to Take Action Against a Debtor
 The automatic stay is often identified as one of the most powerful tools associated with consumer bankruptcy cases since it stops all actions against debtors concerning debt collection, requests for money owed, or any type of contact concerning debts owed. Indeed, as U.S. News & World Report underscores, the automatic stay stops creditors, debt collection companies, and even the federal government from continuing to attempt to collect on debts through legal action or even phone or email contact. The automatic stay prevents creditors (and anyone seeking to collect a debt) from doing any of the following:
Filing a lawsuit to collect on a debt;
Moving forward with an existing lawsuit to collect on a debt;
Garnishing wages or bank accounts of a debtor to collect on a debt;
Attempting to foreclose on a property owned by the debtor, or taking initial steps toward foreclosure;
Moving forward with a foreclosure action in any capacity;
Calling a debtor to request payment;
Emailing a debtor to request payment; and
Texting a debtor to request payment.
In short, the automatic stay stops debt collection actions of all types, giving the debtor immediate relief from debt collection tactics.
Automatic Stay Can Stop Foreclosure of Your Home in a Reorganization Bankruptcy 
The automatic stay stops foreclosure actions in any type of bankruptcy case (including a liquidation bankruptcy), but in a reorganization bankruptcy, the automatic stay stops foreclosure and allows the debtor to catch up on mortgage payments to keep the home.
Automatic Stay Applies in All Consumer Bankruptcy Cases
 No matter what type of consumer bankruptcy case you file, the automatic stay will apply and will protect you. The automatic stay applies in Chapter 7 bankruptcy cases, Chapter 13 bankruptcy cases, Chapter 11 bankruptcy cases, and even Chapter 12 bankruptcy cases in which family farmers or fishermen file for bankruptcy protection.
Contact a Bankruptcy Attorney in St. Petersburg
 If you have questions about bankruptcy or the protections of the automatic stay, our St. Petersburg bankruptcy lawyers at the Law Offices of Stephen Barszcz can help.
Sources:
law.cornell.edu/wex/injunction
money.usnews.com/money/personal-finance/debt/articles/what-is-an-automatic-stay