How Should I Document My Disability?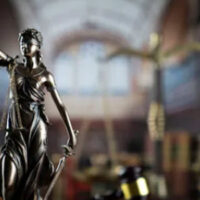 When you are planning to file for Social Security disability benefits, either through the Social Security Disability Insurance (SSDI) program or Supplemental Security Income (SSI), it will be critical to have evidence of your disability documented. The first step in being eligible for either SSDI or SSI is showing that you have a disability according to the definition that the Social Security Administration (SSA) uses.
You will need to have documentation that shows your disabling injury or illness has resulted in the "inability to do any substantial gainful activity by reason of any medically determinable physical or mental impairment which can be expected to result in death or which has lasted or can be expected to last for a continuous period of not less than 12 months." In order to have a disability according to the SSA, your condition must make you "unable to do your past relevant work" or "any other substantial gainful work that exists in the national economy." What type of documentation do you need as proof? Consider the following information from our national disability benefits lawyers.
Recognize That You Will Need Medical Documentation
 The first step in properly documenting your disability in order to be eligible for Social Security disability benefits is to recognize the kind of documentation you will need. To be clear, you will need medical documentation. Whether you have a condition that is listed in the SSA Blue Book or you will be seeking to prove that your condition fits into the definition cited above, you will need medical records.
See a Doctor to Document Your Disability
 Recognizing that you will need medical documentation to prove you are disabled for purposes of obtaining SSDI or SSI benefits, you should see a doctor as soon as possible and should continue receiving care and treatment. When you visit a health care provider, your provider will keep records of the information about your visits, including notes about your condition and how it has affected you. Your health care provider will also keep a record of tests and other assessment tools that will be used to show that you have the condition you identify in your SSDI or SSI application.
Obtain Copies of Your Medical Records 
In addition to seeing a doctor and ensuring that your medical condition is documented by a healthcare provider, you will need to be sure that you have access to copies of your medical records. Your medical records—including information from your doctor's visits, as well as test results and scans—will be essential for obtaining Social Security disability benefits. You may need to supply, for example, treatment plans from your doctor, as well as scans such as MRIs or X-rays, copies of prescription drug information, and any medical tests that have been conducted in relation to your condition. Depending upon your circumstances, you may need to file a Disability Report, which is a form supplied by the SSA.
Contact a National Disability Benefits Attorney 
Do you need help documenting your disability and obtaining benefits? You should get in touch with a national SSDI benefits attorney at the Law Offices of Stephen Barszcz as soon as possible.
Sources:
ssa.gov/OP_Home/cfr20/404/404-1505.htm
ssa.gov/forms/ssa-3368-bk.pdf