Will My SSDI Benefit Amount Go Up If My Disability Worsens?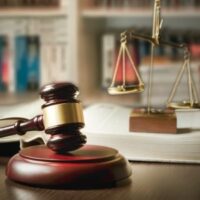 If you are already receiving payments through the Social Security Disability Insurance (SSDI) program and your injury or disabling illness worsens, should you anticipate that the benefit amount you are receiving will increase? And do you need to report the worsening of the condition to the Social Security Administration (SSA)? This is a common question that people ask when they are receiving disability benefits, and even when they are in the process of applying for disability benefits so that they can plan for the future. In short, since SSDI payments are based on your earnings prior to your disability, and your work record more generally, payments do not increase when a condition worsens. In fact, SSDI payments are not calculated at all based on the severity of the condition. Our national SSDI lawyers can explain in more detail.
SSDI Payment Amounts Are Based On Your Individual Work History 
The severity of your injury or illness that has resulted in your disability will never impact the total amount of your payment or benefit. Instead, that amount is determined based on your earnings history prior to the date that you suffered your disabling injury or were diagnosed with a disabling medical condition.
The number that the SSA uses to determine the amount of your SSDI payments is known as your average indexed monthly earnings, or your AIME. The SSA calculates this amount in order to determine what is known as your primary insurance amount, or PIA. From there, the SSA determines the total monthly payment amount. Calculating SSDI payments can be complicated, so it is important to discuss your likely benefit with an attorney who can provide you with more information about how these calculations are done, and what amount you are likely to receive. In 2023, the maximum amount any worker can receive is $2,627 per month, but the average amount received is only about $1,300.
When spouses and children are seeking SSDI benefits on a disabled person's work record, the maximum amount they can receive is 85 percent of the worker's AIME, but the amount cannot total less than the workers' calculated PIA or more than 150 percent of the worker's PIA.
SSI is Calculated Differently
 You should bear in mind that these amounts are for SSDI payments and not for SSI payments. Maximum SSI payments are lower, and these are based on limited resources rather than a person's work history.
Periodic Review of Disability
 While you are not required to report a worsening of your disability, you should expect a periodic review of your case by the SSA, and if your condition improves such that you no longer meet the SSA's definition of a disability, you could lose eligibility for SSDI benefits. Before that happens, discuss your options with a lawyer.
Contact Our National SSDI Attorneys 
Do you have questions or require assistance with SSDI benefits? One of the experienced national SSDI lawyers at the Law Offices of Stephen Barszcz can speak with you today. Do not hesitate to get in touch with us for assistance.
Sources:
ssa.gov/oact/cola/Benefits.html
ssa.gov/oact/cola/dibfamilymax.html
aarp.org/retirement/social-security/questions-answers/will-disability-benefit-change-if-condition-worsens.html#:~:text=Social%20Security%20periodically%20reviews%20SSDI,work%20regularly%2C%20benefits%20will%20stop