What You Should Know About Social Media When You Are Applying For SSDI Benefits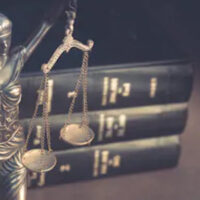 Social media use is prevalent among people of all age groups, from young adults using TikTok to older adults using Facebook. Indeed, according to the Pew Research Center, approximately 70 percent of all Americans have accounts on at least one social media platform and use social media "to connect with one another, engage with news content, share information, and entertain themselves." While you might assume that social media posts are private and are solely for entertainment purposes, it is critical to understand that posts on your social media accounts might affect your eligibility for Social Security Disability Insurance (SSDI) benefits. To be sure, the Social Security Administration (SSA), which administers and oversees SSDI payments, might look at your social media accounts to determine whether the information you have submitted in your application is accurate.
Anytime you are applying for SSDI benefits or you are appealing a denial of benefits, it is essential to have an experienced national disability benefits lawyer who can assist you with your application or appeal. In the meantime, our firm wants to provide you with some tips about social media usage while you are applying for or receiving SSDI benefits.
Understand that the SSA Might Explore Your Social Media Posts 
When you are seeking SSDI benefits, appealing a denial, or updating information for continued SSDI payments, you should know that the Social Security Administration might look at information you have posted on your social media account. Such information might include photographs you have posted of yourself or images in which you have been tagged. Or, for example, the SSA might look at posts you have made on Twitter about activities you are undertaking. The key thing to remember is that your posts ultimately could be reviewed by the SSA.
As an article in AARP underscores, for quite some time, "Facebook and other social media feeds [have been] reviewed selectively if agency investigators suspect someone is fraudulent collecting benefits and they are looking for corroboration." Beyond that kind of investigation when concerns about fraud are present, the SSA may still look at social media posts belonging to SSDI applicants or recipients.
Always Assume Your Posts Can be Accessed 
Many people make the mistake of thinking that privacy settings on social media accounts, such as Instagram or Facebook, mean that the information they post will not be accessible to the public. Although updating your privacy settings may restrict some access to your social media feeds, certain posts might not actually be completely private, including those in which you have been tagged by friends. Where possible, you should ask friends and family members to avoid tagging you in any posts.
Avoid Posting Material that Might Be Perceived as Contradicting Your SSDI Application Documents 
You should not post anything that could be perceived as contradicting the information you have sent to the SSA for purposes of receiving SSDI benefits, including any current images or language about your disability, or even photographs from years prior that show you without a disability.
Contact Our National Social Security Disability Lawyers 
Do you have questions about your SSDI claim, or do you need help with your application or an appeal? Our experienced national Social Security disability attorneys can assist you. Contact the Law Offices of Stephen Barszcz today for more information.
Resources:
aarp.org/retirement/social-security/info-2019/ssa-social-media-disability-fraud.html
pewresearch.org/internet/fact-sheet/social-media/