I Got Hurt While On Active Duty: Should I Seek SSDI Benefits Or VA Benefits?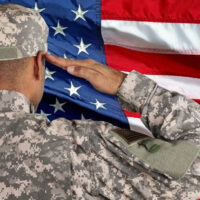 Any job can result in serious and disabling injuries, although some professions have more known hazards than others. While there are many different types of dangerous jobs, active-duty service members routinely put themselves at risk of serious harm solely in the course of doing their jobs. Yet for an injured active-duty service member, it can be difficult to know precisely where to turn for compensation after a severe injury. Should an injured active-duty service member seek compensation by filing for Social Security Disability Insurance (SSDI) benefits, or by filing for VA disability benefits? Or, is it possible to seek both types of benefits?
Our experienced national disability lawyers can work with you to ensure that you understand your options. While it is essential to speak with an attorney about the specific details of your situation, in general, most active-duty service members who get hurt while on act duty may be eligible to seek both SSDI benefits and VA benefits.
Injury Must Occur During Active Duty to Qualify for VA Benefits 
The U.S. Department of Veterans Affairs (VA) provides VA disability compensation to veterans who sustained injuries (or got sick) while they were serving in the military and were on active duty. Veterans can also be eligible for VA disability benefits if they had a preexisting condition that worsened significantly as a result of work required during active duty. VA disability benefits can also provide compensation for mental health conditions that arise out of active duty work, such as post-traumatic stress disorder (PTSD). Accordingly, if you were injured while you were on active duty with the U.S. military, you may be eligible to receive VA disability benefits.
VA disability benefits are just one type of disability compensation for veterans of the U.S. military who sustain injuries or develop illnesses as a result of their active-duty work.
Seeking SSDI Benefits After a Disabling Active-Duty Injury 
Beyond VA disability benefits, you may also be eligible to seek SSDI benefits after sustaining an injury while on active duty as a member of the U.S. military. As long as you meet the requirements for SSDI benefits—an injury or illness that qualifies as a disability, and a long and substantive enough work history—you can be eligible to apply for these benefits. Unlike applying for SSDI benefits in conjunction with other types of benefits, you do not need to worry that applying for VA benefits will reduce your SSDI benefits or vice versa.
It is important to make clear that your injury does not have to occur while you are on active duty in order to qualify for SSDI benefits (unlike for VA benefit qualification). Even if you are not on active duty, or even if you recently retired from the military when you sustained your disabling injury, you may be eligible for SSDI benefits even if you cannot seek VA benefits.
Learn More from a National Disability Benefits Attorney 
Do you have questions about applying for disability benefits or your eligibility for SSDI benefits as an active-duty service member or retired member of the U.S. military? One of our experienced Social Security disability benefits lawyers can speak with you about seeking SSDI benefits. Contact the Law Offices of Stephen Barszcz to learn more.
Resources:
ssa.gov/benefits/disability/
va.gov/disability/