Can I Keep My Home If I File For Bankruptcy?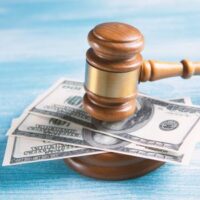 Anyone who is considering the possibility of filing for consumer bankruptcy in Florida will have questions about the implications of the bankruptcy case for their personal property and assets. There are many misconceptions about both Chapter 7 bankruptcy and Chapter 13 bankruptcy on the internet and passed around by word of mouth. One of those misconceptions is that you will lose your home, whether it is a house or an apartment or a condo, if you decide to file for bankruptcy. As experienced St. Petersburg bankruptcy attorneys, we want to emphasize that this misconception is truly that—a misconception. Not only are most consumers able to protect their homes in both Chapter 7 and Chapter 13 bankruptcy cases, but sometimes bankruptcy can even help you to avoid foreclosure and keep your home where you would have lost it otherwise.
Homestead Exemption in Chapter 7 Bankruptcy is Extremely Generous 
If you are planning to file for Chapter 7 bankruptcy and you have a significant amount of equity in your home, you do not need to worry about losing the equity or, if you have paid off your mortgage, losing your house. The "homestead exemption" in the Florida Statutes is extremely generous and allows a debtor to exempt an unlimited amount of equity in his or her home. There are relatively few requirements in order to take advantage of this exemption in your bankruptcy case. You must have purchased the property at least 1,215 days before you filed for bankruptcy, and the property cannot be bigger than half of an acre within a municipal area or 160 acres outside a municipal area.
Depending upon whether you still have a mortgage on your home, you may be able to exempt all of the equity in your home and reaffirm the remaining debt to keep your house after your Chapter 7 bankruptcy discharge.
Chapter 13 Bankruptcy Might Help You to Save Your Home from Foreclosure 
Not only can you keep all of the equity in your home and potentially reaffirm that debt as part of a Chapter 7 bankruptcy case, but you might be able to save your home from foreclosure and keep the property by filing for Chapter 13 bankruptcy. The automatic stay can stop a foreclosure, and you can get caught up on mortgage payments through the repayment plan associated with Chapter 13 bankruptcy.
You should note that, even if you do not need to stop a foreclosure by filing for Chapter 13 bankruptcy, the homestead exemption will ensure that the equity in your home will not be "counted" when determining the debt you owe, along with your assets and income, for purposes of developing your repayment plan.
Contact Our St. Petersburg, FL Bankruptcy Lawyers 
If you have questions about how to keep your home when you file for consumer bankruptcy, or you want to learn more about how Chapter 13 bankruptcy might actually be able to save your home from foreclosure, an experienced St. Petersburg bankruptcy attorney at our firm can speak with you today. Contact the Law Offices of Stephen Barszcz for more information and to get started on your bankruptcy case.
Resource:
leg.state.fl.us/statutes/index.cfm?App_mode=Display_Statute&Search_String=&URL=0200-0299/0222/Sections/0222.01.html