What Is Chapter 10 Bankruptcy In Proposed Legislation?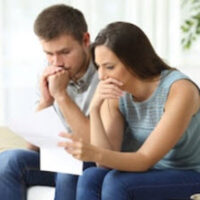 If you have been considering the possibility of filing for consumer bankruptcy but are concerned about your eligibility or the complexity of the process, that process could soon become much easier if certain proposed legislation passes. The Consumer Bankruptcy Reform Act (CBRA), proposed by Senator Elizabeth Warren of Massachusetts and Representative Jerry Nadler of New York, aims to streamline the process of filing for consumer bankruptcy and to make it easier to have certain kinds of debts discharged in the process. Our St. Petersburg bankruptcy lawyers want to tell you more about the proposed legislation and what it could mean for debtors in the future if it becomes law.
Replacing Chapter 7 and Chapter 13 Bankruptcy with Chapter 10 Bankruptcy 
The first thing to know about the Consumer Bankruptcy Reform Act is that it would replace Chapter 7 and Chapter 13 bankruptcy with a single type of bankruptcy for consumers: Chapter 10 bankruptcy. Under Chapter 10 bankruptcy, there would still be two separate paths for individuals seeking bankruptcy protection that would be similar to the protections provided by Chapter 7 and Chapter 13 currently.
To be clear, one route in a Chapter 10 bankruptcy case would be for a debtor to surrender non-exempt assets in order to receive a debt discharge. In the second route, a debtor would enter into a payment plan over the course of a period of time with the ability of getting caught up on certain past-due debts. The former option would be similar to what is now possible in a Chapter 7 bankruptcy filing, while the latter would be similar to what is now possible in a Chapter 13 bankruptcy filing. Yet by replacing the two existing bankruptcy options with a single option, the proposed legislation would aim to both "simplify and modernize" the process, according to the sponsors of the legislation.
Key Changes with Chapter 10 Bankruptcy 
Beyond the fact of replacing Chapter 7 and Chapter 13 with Chapter 10, you should also know about other proposed changes. In order to qualify for Chapter 10 bankruptcy, a debtor would need only to have debt of less than $7.5 million. To be clear, Chapter 10 would streamline the eligibility and filing process by eradicating certain limitations and eligibility requirements based on a debtor's income and total amount of debt. Indeed, the "means test," which is now required for an individual debtor to file for Chapter 7 bankruptcy, would be eliminated. Debtors would also have more time to pay attorney's fees in the proposed new system.
In addition, Chapter 10 would allow debtors to seek bankruptcy protection for certain debts instead of requiring debtors to deal with all existing debts—even those on which they may be current—in a bankruptcy case.
Moreover, the proposed changes would also allow debtors to more easily discharge student loans in bankruptcy. While student loans can be discharged in current bankruptcy proceedings, debtors must prove in most cases that continuing to pay the loans would create an undue hardship, which can be difficult to show.
Seek Advice from a Bankruptcy Lawyer in St. Petersburg 
While it is important to know about potential changes to U.S. bankruptcy law, if you need bankruptcy protection now, you should seek advice from an experienced St. Petersburg bankruptcy attorney at our firm. Contact the Law Offices of Stephen Barszcz to learn more about how we can assist you.
Resource:
congress.gov/bill/116th-congress/senate-bill/4991