How To Prepare For Your Disability Interview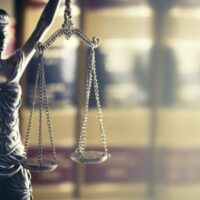 If you have recently become disabled and have applied for Social Security Disability Insurance benefits, also known as SSDI benefits, you will need to submit a variety of documents containing substantial information to the Social Security Administration (SSA). In addition to submitting that documentation, you should also be prepared for a disability interview. A representative from the Social Security Administration will conduct the interview with you to gather additional information about your case. Typically, these interviews last for at least one hour, but they can last longer depending upon the particular facts of the case. Disability interviews can be conducted either in-person in a local Social Security office or over the phone.
As you prepare for the disability interview, it is important to be ready for the questions you might receive. While these interviews are not designed to trick you, it is still important to be prepared. Our national disability benefits lawyers can help you to prepare for the disability interview and the types of questions you might be asked. To ensure that you are as prepared as possible, you should consider the following tips as you get ready for your interview with the Social Security Administration representative.
Know the Kinds of Questions You Are Likely to Be Asked 
An important step in preparing for your disability interview is understanding the types of questions that you are likely to be asked by an SSA representative. These questions are likely to involve details about your disabling condition, as well as inquiries about your work history and your eligibility for SSDI benefits. The following are common questions that people receive after submitting SSDI applications:
At what point in time did you develop the disabling condition?
When and where did the accident happen that caused your disabling traumatic injury? Or, if you have a disabling illness, what was the date of your diagnosis?
When did you first visit a doctor about your disability, and what are the dates that you have had follow-up appointments with your healthcare provider?
Who is your healthcare provider, and how can we reach the healthcare provider with follow-up questions?
What diagnostic or laboratory tests did you undergo prior to your diagnosis?
What treatment are you currently undergoing for your disability?
What is the date you last worked?
What are the dates of your work history?
What jobs did you hold during those dates of employment?
What were your job duties and hours worked?
What were your wages?
Disability interviews for Supplemental Security Income (SSI) benefits may include additional questions about a person's financial circumstances, but those types of questions will not usually be necessary for a person seeking SSDI benefits since SSDI benefits eligibility is not based on current income.
Be Prepared to Provide Additional Information or Documentation 
At your disability interview, you may be asked about additional information that requires documentation. It is important to know how to locate information about your work history and your medical history so that you can supply that information if necessary.
Contact a National Disability Benefits Law
 Do you need assistance with your SSDI application, or do you have questions about your disability interview? One of our experienced Social Security disability attorneys can assist you. Contact the Law Offices of Stephen Barszcz for more information.
Resource:
ssa.gov/benefits/disability/