Are There Income Limits For SSDI Benefits?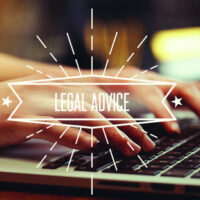 Disabilities can have many different causes, from a traumatic accident at work or while you are on a vacation to a diagnosis with a debilitating disease. Regardless of the source of your disability, you may be eligible to seek benefits through the Social Security Disability Insurance program, or SSDI benefits for short. The SSDI program does not determine a person's eligibility based on their income prior to being diagnosed with a disability. However, as an article in Yahoo! Finance explains, there are income limits if you want to work in some capacity while continuing to receive SSDI payments. Our experienced national SSDI benefits lawyers can tell you more.
SSDI Eligibility Is Not Based on Your Income Level 
To be clear, your eligibility for SSDI benefits has nothing to do with your income level. If you have heard people referring to Social Security benefits for low-income people who are also disabled, you are likely hearing references to Supplemental Security Income benefits, or SSI payments. It is critical to understand that SSDI and SSI are very different from one another when it comes to eligibility. While both require a person seeking payments to meet the definition of a disability as it is defined by the Social Security Administration, SSDI benefits are for people who worked for a long enough period of time to be eligible because they paid into the system, while SSI benefits are for low-income people who have disabilities and cannot work.
In sum, initial SSDI eligibility is not based on your income level—either the amount of money you were earning personally prior to being diagnosed with your disability, or the amount of money your spouse earns after you become disabled. Rather, your eligibility is based on two factors: 1) being disabled according to the SSA, and 2) having a sufficient work history to qualify.
Income Limits May Exist If Want to Earn Some Money While You Are Disabled 
To continue receiving SSDI benefits or to be approved initially, you must meet the Social Security Administration's definition of a disability, which includes being unable to do any substantial gainful activity (SGA). If you ultimately believe you can do some work, you may be able to continue receiving SSDI payments as long as you do not do work that earns enough to suggest that you can engage in substantial gainful activity. The income limit changes over time, and in 2022 the limit is $1,350 for SSDI recipients who are not blind and $2,260 for recipients who are blind.
If you earn more than those amounts, you may not be able to continue receiving SSDI benefits, but you should speak with an attorney about a trial work period or other options that may be available to you.
SGA or Income Level Does Not Include Your Spouse's Income 
We also want to be clear that, when it comes to SSDI benefits, your spouse's income does not affect your payments. Your ability to receive SSDI benefits is based on your disability and your work history. Even if your spouse continues to earn a significant income, your inability to engage in SGA means you can continue to receive SSDI payments.
Seek Advice from a National Disability Benefits Attorney 
Do you have questions about income and SSDI benefits? Our Social Security disability lawyers are here to assist you. Contact the Law Offices of Stephen Barszcz today for more information.
Resource:
finance.yahoo.com/news/2021-social-security-disability-income-155321575.html