"Unskilled" Jobs and Their Importance to Social Security Disability Applications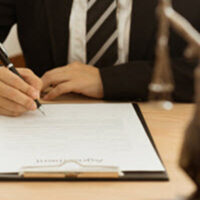 If you are applying for Social Security disability benefits, it is not enough to show you are incapable of performing your past work or occupation. Social Security officials will examine if you are capable of performing any type of meaningful work within certain parameters. For example, if your existing work skills could be transferred to another type of job, and you can perform such a job despite your impairments, Social Security will find you are not legally disabled.
Judge: Social Security Expert Miscalculated Number of Available Unskilled Jobs
But what if you do not have transferable skills? Social Security will then look to see if you are capable of performing "unskilled" jobs. While this might sound like a vague term, under Social Security regulations, a job is generally considered unskilled if it requires "less than 30 days" for a person to learn the duties and requirements of the position.
Keep in mind, Social Security must establish there are, in fact, unskilled jobs that exist in "significant numbers" before rejecting a disability application. Social Security typically relies on testimony from vocational experts (VEs) in making these determinations. However, VEs are not infallible, and oftentimes, their methodology does not stand up to scrutiny.
Consider this recent disability appeal from Indiana, Matthew C. v. Saul. In this case, a Social Security administrative law judge (ALJ) determined the plaintiff did not qualify for disability benefits. Although the plaintiff suffered from a number of serious physical and mental impairments, and was unable to return to his "past relevant work," the ALJ nevertheless said there were other jobs the plaintiff could perform.
The ALJ based this last conclusion on testimony from a VE, who said he used a "mathematical equation" to calculate the number of available jobs based on statistics from the U.S. Department of Labor. The problem was that the VE included a number of "skilled" jobs in the total number of "unskilled" jobs entered into this equation. As a result, the VE's numbers overstated how many jobs were potentially available to the plaintiff.
A federal judge said this error required granting the plaintiff a new hearing on his disability application. Additionally, there were other mistakes made during the initial hearing that undermined the ALJ's initial decision. Notably, the judge pointed to the "discrepancy" in testimony offered by a medical expert at the plaintiff's disability hearing.
Speak with a Social Security Disability Attorney Today
Even when a judge determines Social Security made a mistake in assessing a disability application, that is usually not the end of the process. Although courts will, in limited circumstances, order Social Security to award benefits, in most cases, like the one discussed above, the judge will simply issue a "remand," i.e., an order returning the case to Social Security for further proceedings.
What this means in practice is that it can take months or years to successfully convince Social Security to award disability benefits. This is not a process you should navigate alone. National SSD eligibility lawyer Stephen Barszcz can assist you in making your case to Social Security, and if necessary to a judge. Contact his office today at 877-655-2667 to schedule a consultation.
Source:
scholar.google.com/scholar_case?case=15640475527961805954
https://www.barzlaw.com/understanding-the-role-a-vocational-experts-testimony-plays-in-a-disability-benefits-hearing/