How Does Social Security Decide If I Am Capable of Performing Certain Types of Work Despite My Disability?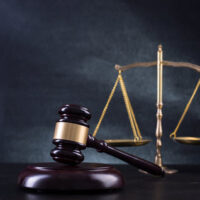 One of the key steps in assessing an application for disability benefits requires a Social Security administrative law judge (ALJ) to assess what alternative jobs, if any, the applicant could perform in spite of their impairments. ALJs typically rely on the testimony of vocational experts (VEs) to provide such alternatives. The ALJ may also consult data from the Dictionary of Occupational Titles (DOT), a U.S. Department of Labor publication that identifies different types of work and their requirements.
Florida Man Receives New Disability Hearing Due to "Apparent Conflict" in Expert Testimony
But what happens when the VE and the DOT present contradictory information? The U.S. 11th Circuit Court of Appeals, which covers disability cases from Florida, Alabama, and Georgia, has said the ALJ must provide a "reasonable explanation for the discrepancy, and detail in his decision how he has resolved the conflict." If the ALJ does not do this, the unsuccessful disability applicant is entitled to a new hearing.
This is just what a federal magistrate judge did in a recent Florida disability case, Congdon v. Saul. The applicant in this case is a man in his early 40s suffering from a variety of physical and mental impairments. After a hearing, an ALJ determined the plaintiff "retained a residual functional capacity (RFC)" to perform certain types of "sedentary work."
The ALJ posed a hypothetical question to a VE, asking what type of jobs a person with the plaintiff's impairments could perform, assuming they were "limited to simple, routine, repetitive tasks." The VE answered the plaintiff could still work as a "charge account clerk, a food and beverage order clerk, a call-out operator, and an ampoule sealer."
But as the magistrate explained, there was an "apparent conflict" between the VE's testimony and how those jobs are actually described in the DOT. For example, an "ampoule sealer" must be able to "carry out detailed but involved written or oral instructions," according to the DOT. Yet the ALJ's question to the VE assumed the applicant could only "carry out simple instructions."
And in fact, all four jobs identified by the VE had similar issues. Given this, the magistrate said the ALJ had an affirmative duty, at least under 11th Circuit case law, to resolve this apparent conflict, even if it "turned out to be not real or true." It was not enough for the ALJ to simply ask the VE if their testimony was "consistent with the DOT." The magistrate therefore returned the case to Social Security for a new hearing.
Speak with a National Disability Attorney Today
It is not uncommon for ALJs to make legal errors in assessing a person's disability application. If that happens, the applicant has certain rights to challenge the ALJ's decision and, as shown in the case above, possibly obtain a new hearing. National SSD eligibility lawyer Stephen Barszcz can represent you during this process. Contact his office today at 877-655-2667 to schedule a consultation.
Source:
scholar.google.com/scholar_case?case=10246065821829556200
https://www.barzlaw.com/unskilled-jobs-and-their-importance-to-social-security-disability-applications/