Understanding the Difference Between Social Security and VA Disability Benefits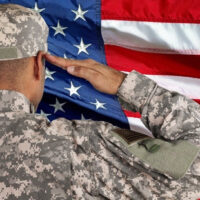 When members of our armed forces get sick or injured during their service, they are eligible to receive disability compensation from the U.S. Department of Veterans Affairs (VA). In many cases, these same veterans can also apply for Social Security disability benefits. One question we often get is, "Will Social Security automatically award me benefits if the VA previously determined I was disabled?"
The short answer is no. Social Security and the VA have their own legal definitions of "disability" and who qualifies for benefits. That said, if the VA has already determined someone is disabled, Social Security is expected to consider and give "great weight" to its sister agency's decision. And if Social Security decides not to give the VA's disability rating great weight, then Social Security must explain why.
Florida Judge: Social Security Cannot Simply Ignore VA Disability Rating
What Social Security may not do is summarily reject a VA disability rating without explanation. To illustrate what this means, consider a recent decision from a federal magistrate judge in Tampa, Moye v. Saul. This case involves a former service member (the plaintiff) who suffers from "degenerative disc disease of the cervical spine, joint disease of the left knee, and history of rotator cuff surgeries," according to court records. Despite these impairments, a Social Security administrative law judge (ALJ) decided the plaintiff did not qualify for disability benefits.
However, the plaintiff was previously awarded disability benefits by the VA. The ALJ gave "little weight" to the VA's rating, arguing that the two agencies relied on "fundamentally different" processes. Notably, the ALJ said the VA "does not make a function-by-function assessment of an individual's capabilities" or decide if an applicant "is able to perform either his past relevant work or other work that exists in significant numbers in the national economy," both of which are required by Social Security regulations.
The magistrate held the ALJ's reasoning was insufficient. It was not enough to discount the VA's rating because it relies on a different process than Social Security. Rather, the ALJ needed to offer some "substantive reason" for discounting the VA's rating, especially since that agency determined the plaintiff was 100 percent disabled, i.e., incapable of performing any meaningful work. So for this and other reasons, the magistrate said the plaintiff was entitled to a new hearing regarding his claim for Social Security disability benefits.
Contact a Social Security Disability Lawyer Today If You Need Help Applying for Benefits
Many disabled veterans find it frustrating that they need to prove their disability a second time to Social Security after the VA has already awarded them benefits. Unfortunately, this is the process that exists. And cases like the one discussed above illustrate the importance of working with an attorney who specializes in the Social Security disability process.
National SSD eligibility lawyer Stephen Barszcz can represent you in applying for disability benefits and pursuing any necessary appeals. Contact his office today at 877-655-2667 to schedule a consultation.
Source:
scholar.google.com/scholar_case?case=9110973531132806806
https://www.barzlaw.com/social-security-often-falls-short-in-assessing-fibromyalgia-cases/