How the Need for Family Support Can Affect Your Disability Application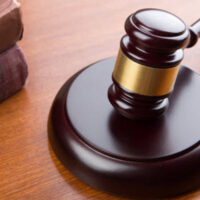 Although we often think of disability in terms of physical limitations, mental impairments can be just as debilitating. Many people who suffer from severe depression and anxiety are simply unable to function in a typical working environment. That does not mean they are completely incapable of performing basic tasks of daily living. But oftentimes, these individuals require a strong family support structure that cannot easily be replicated in a workspace.
Court Cites Lack of Evidence in Support of Social Security's Rejection of Disability Claim
A recent Social Security disability case from the Jacksonville area, Martinez v. Commissioner, illustrates the challenges these individuals face. The plaintiff in this case applied for disability benefits due to a number of physical and mental impairments, including schizoaffective disorder and generalized anxiety disorder. Following a 2018 hearing, an administrative law magistrate (ALJ) for the Social Security Administration determined the plaintiff's impairments did not qualify him for benefits. This prompted the plaintiff to seek judicial review in federal court.
A federal magistrate agreed with the plaintiff that there were problems with the ALJ's handling of the case that justified ordering a new hearing. One problem was that the ALJ chose to ignore the opinions of the plaintiff's own doctors in favor of "opinion evidence" offered by two non-examining consultants. These are state agency doctors who review a disability applicant's medical records but do not personally examine him. The issue here, the magistrate noted, was that the consultants only reviewed the plaintiff's records through 2012–yet the plaintiff had medical records extending up to and including 2018.
The second major issue the magistrate had with the ALJ is the latter's assessment of the plaintiff's limitations due to his mental impairments. According to the medical evidence, the plaintiff was taking medication to treat his conditions, yet he remained "depressed, anxious, with poor to fair insight and judgment; and, at times, had hallucinations." More to the point, the plaintiff required "continuous treatment and support from his family" just to function on a day-to-day basis.
Indeed, the magistrate noted that the plaintiff needed a family member to accompany him "anywhere he went," including visits to his doctor. This was not a situation where a family member simply provided transportation. The plaintiff's family was "actively participating in the decision-making process regarding his treatment, while also relaying his symptoms and medical history," as the plaintiff himself was a "poor historian" of his own health.
Despite this, the ALJ determined the plaintiff did "not live in a highly structured environment" because he was not institutionalized. The ALJ therefore concluded the plaintiff was still capable of working a regular job. The magistrate said that conclusion was not supported by "substantial evidence," thus requiring remand to Social Security.
Speak with a Social Security Disability Attorney Today
Social Security must take a person's mental impairments as seriously as their physical limitations. But sadly, this is not always the case. National SSD eligibility lawyer Stephen Barszcz can assist you in making your case to Social Security and, if necessary, representing you in court. Contact his office today at 877-655-2667 to schedule a consultation.
Source:
scholar.google.com/scholar_case?case=8848927964910532454
https://www.barzlaw.com/understanding-the-difference-between-social-security-and-va-disability-benefits/