Social Security Often Falls Short in Assessing Fibromyalgia Cases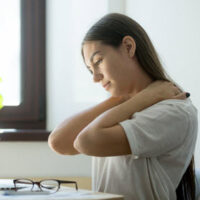 Fibromyalgia is a disorder that causes its victim to suffer pain all throughout their body. Doctors do not know the cause of fibromyalgia. There is also no cure, although its symptoms can be managed through medication and other treatments.
In many cases, fibromyalgia may prevent a person from working and therefore qualify them for Social Security disability benefits. Unfortunately, Social Security officials are often skeptical of disability claims based on fibromyalgia. Because there is no commonly accepted diagnostic test for the disorder, Social Security may dismiss an applicant's symptoms as a mere exaggeration of routine pain. This approach is not consistent with Social Security regulations, however, and the agency cannot simply ignore a medical diagnosis of fibromyalgia merely due to a lack of diagnostic evidence.
Magistrate Orders Social Security to Pay Disability Benefits to California Woman
A recent decision from a federal magistrate judge in California, Martin v. Saul, demonstrates what we are talking about. In this case, a woman in her early 60s (the plaintiff) applied for disability benefits. She presented with a number of physical impairments, including fibromyalgia.
At a hearing before an administrative law judge (ALJ), the plaintiff's treating rheumatologist provided medical evidence. The doctor had previously diagnosed the plaintiff with fibromyalgia. Specifically, the doctor said the plaintiff had "diffuse pain in her neck, lower back, knee, arms, wrists, forearms, and ankles." As for working, the doctor said the plaintiff "would be absent from work more than three times a month," and that her symptoms "would interfere with attention and concentration for up to two-thirds of an 8-hour workday."
The ALJ gave "little weight" to the doctor's evidence and ultimately denied the plaintiff's claim for disability benefits. The ALJ argued that doctor's assessments were " extreme and out of proportion to objective evidence." Indeed, the ALJ appeared to reject the fibromyalgia diagnosis altogether, noting the doctor failed to provide any "test results" in support of this opinion.
The magistrate judge, however, said the ALJ was out of line. First, the doctor was "an expert in the relevant specialty for fibromyalgia and thus entitled to particular deference" from the ALJ, who is not a doctor. Second, the ALJ failed to consider the "longitudinal record" supporting the fibromyalgia diagnosis. That is to say, the plaintiff had an extended history of reporting symptoms consistent with fibromyalgia.
Third, although the ALJ claimed the doctor's assessment was "out of proportion to the objective evidence," courts have repeatedly reminded Social Security that fibromyalgia is an "unusual" disorder, and that even "normal results" in a physical exam may not accurately reflect a disability applicant's limitations.
Ultimately, the magistrate said the ALJ had no reason to disregard the medical conclusions of the plaintiff's treating physician. And based on those conclusions, the magistrate said the plaintiff was disabled as a matter of law. The court therefore took the unusual step of directly ordering Social Security to make an award of disability benefits.
Speak with a National Disability Benefits Attorney Today
Fibromyalgia is not a phantom disorder, despite Social Security's best efforts to characterize it that way. If you are unable to continue working due to fibromyalgia or a similar disorder, national SSD eligibility lawyer Stephen Barszcz can assist you with applying for disability benefits. Contact his office today at 877-655-2667 to schedule a consultation.
Source:
scholar.google.com/scholar_case?case=17027900734163129219
https://www.barzlaw.com/how-an-obscure-provision-of-the-constitution-may-affect-your-disability-case/