Social Media Risks In Your Disability Benefits Case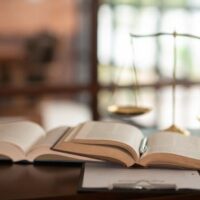 When you are applying for disability benefits through the Social Security Disability Insurance program, commonly known as SSDI or SSD benefits, you may not even be thinking about how your social media posts could impact your case. It is important to understand that using social media when you are applying for SSD benefits, or while you are receiving SSD benefits, can be risky. While you may not need to avoid social media altogether, certain kinds of images or messages on platforms like Facebook, Twitter, or Instagram ultimately could hurt your ability to receive benefits, or you could face a disability fraud investigation. The following are some key things to consider when it comes to social media and your disability benefits case.
Your Social Media Posts Can Be Evaluated by the Social Security Administration
 The first and most important thing to know is that your social media posts can be evaluated by the Social Security Administration (SSA) to determine whether you really have the disabling injury or condition that has led to your application for benefits. The SSA can also use your social media posts if you are being investigated for fraud, or if the SSA suspects that you may be trying to seek SSD benefits fraudulently or that you are currently receiving benefits fraudulently. You might not even realize that a particular image or message could harm you.
According to an AARP report, the SSA has been using social media feeds like Facebook for quite some time in circumstances where investigators have suspicions of fraud. Typically, evaluating a person's Facebook or Instagram accounts are done once an SSA investigator already has reason to suspect fraud, rather than in routine considerations of SSD benefits applications. However, as that report notes, the SSA has also been discussing the possibility of using social media accounts more broadly to consider applications for disability payments. As such, it is essential to avoid posting anything that could harm you—whether you are being investigated for fraud or whether the SSA decides to explore your social media feeds in connection with your benefits application.
What You Should Avoid Posting 
You should not make any posts on social media that suggest you are not actually disabled. This is true even if you are making a joke, or even if you are trying to post a message ironically. For example, if you have been seriously injured at work and have suffered an injury that prevents you from walking, you should not make social media posts that show you walking or running as if they are taking place in the present, or posts that inform your friends and family members that you have signed up to run a 5k race. These are just a couple of examples, but they should help to clarify the kinds of social media posts that could harm your case.
You should also make sure that others are not tagging you in posts that could harm your SSD benefits application since social media tags often are accessible by the public. Even if a social media post does not accurately reflect your current medical condition, you do not want to give the SSA any reason to deny your claim.
Contact a National Social Security Disability Benefits Lawyer 
If you have questions about obtaining SSD benefits or need assistance with an appeal, you should get in touch with an experienced national SSD benefits attorney at the Law Offices of Stephen Barszcz today.
Source:
aarp.org/retirement/social-security/info-2019/ssa-social-media-disability-fraud.html