What Is The Process For Seeking Social Security Disability Benefits?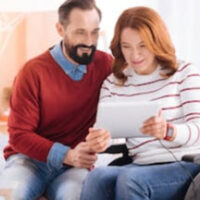 If you were recently injured or diagnosed with a serious illness, returning to work in any capacity may be impossible. Accordingly, you may be wondering about your eligibility for Social Security Disability benefits, and specifically about your ability to obtain payments through the Social Security Disability Insurance (SSDI) program or through Supplemental Security Income (SSI). If you have been working and are unlikely to qualify for benefits based on limited resources, then you will likely want to apply for SSDI benefits. The process of applying for SSDI benefits can be complicated, and you should work with an attorney who can help you. In the meantime, our national disability benefits attorneys can provide you with more information about the process for seeking Social Security Disability benefits.
Learn If You Meet the Eligibility Requirements for SSDI Benefits 
As we noted above, SSI benefits and SSDI benefits are distinct from one another. Whereas SSI benefits are for disabled individuals with limited resources, SSDI benefits are not connected to a person's financial resources. In other words, your earnings prior to your disability will not determine your eligibility for SSDI benefits.
How do you show that you are eligible to receive SSDI benefits? The Social Security Administration (SSA) says you must meet two major requirements: first, you must be able to show through medical evidence that you have a disability as the SSA defines it, and second, you must be able to show that your work history is sufficient to qualify for disability benefits. You must be able to prove the following:
You meet the disability definition: You are unable to "engage in any substantial gainful activity (SGA) because of a medically determinable physical or mental impairment(s) that is either expected to result in death [or] has lasted or is expected to last for a continuous period of at least 12 months."
You meet the work requirement: You must be able to show that you have worked for a long enough period of time, and recently enough, to qualify for SSDI benefits. What counts as long enough and recently enough? Generally speaking, in terms of working long enough, you must have at least 20 work credits to qualify, and the maximum number of work credits a person can earn is 4 credits per year. The number of credits you earn annually is based on your average weekly or your yearly wage. At a minimum, you must have worked for at least 5 years to qualify. Then, you must have worked recently enough, which usually means within the last 15 years if you are older than 30. There are exceptions for younger adults who become disabled.
Gather Documentation and File Your SSDI Application
You will need to provide supporting evidence when you submit your SSDI benefits application, so you will need details about your work history as well as medical documentation from an appropriate health care provider who can clarify that you meet the SSA's definition of a disability. Then you must file your SSDI application.
Contact Our National SSDI Benefits Lawyers 
If you are planning to seek disability benefits, you should contact an experienced national SSDI benefits attorney at the Law Offices of Stephen Barszcz for assistance.
Sources:
ssa.gov/disability/disability.html#:~:text=You%20can%20apply%20for%20Disability,any%20convenient%20Social%20Security%20office
ssa.gov/redbook/eng/definedisability.htm?tl=0