Learning The SSDI Basics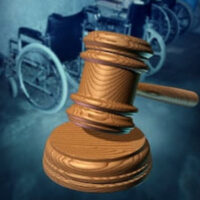 When you have been injured or diagnosed with a disabling condition, you are likely thinking about applying for Social Security Disability Insurance (SSDI). What do you need to know about applying and qualifying for benefits? How long will it take before you can receive benefits? Are SSDI and SSI benefits the same thing? These are all common questions that people have, and it is important to seek advice from a lawyer who has experience helping individuals with Social Security disability cases. Our national SSDI attorneys can provide you with more information about the SSDI basics and what you should know.
You Must Meet the Social Security Administration's Definition of a Disability 
In order to be eligible for benefits, you must meet the definition of a disability that the Social Security Administration (SSA) uses. In short, you will need to have medical evidence that shows you have a disabling condition that prevents you from engaging in substantial gainful activity, and that your condition is expected to last for at least 12 months or to result in death.
You Must Have Worked Long Enough to Be Insured 
To be eligible for SSDI benefits, you must have worked long enough and recently enough to qualify. There are some exceptions for younger workers who become disabled. You should speak with a lawyer about your work history and circumstances to determine your eligibility.
You Will Need to Wait Five Months for Benefits Following Your Approval 
After you have filed your application and have been approved for benefits, you will not immediately begin receiving payments. Rather, you will need to wait for a period of five months before you receive benefits. Accordingly, as the SSA explains, "this means you would receive your first payment in the sixth full month after the date we find that your disability began."
Your Payment Amount Will Be Based On Your Work Record 
The payment amount you ultimately receive will be based on your work record before you became disabled, or your "lifetime average earnings covered by Social Security." You can learn the amount you are eligible to receive by locating this information through your online Social Security account.
SSDI and SSI Are Completely Different Payment Programs 
Finally, it is critical to know that SSDI and Supplemental Security Income (SSI) payments are completely distinct from one another. While some people may qualify for both SSDI and SSI, and the programs have some similar requirements, it is essential that you do not get SSDI and SSI confused. Although both require the applicant to meet the SSA's definition of a disability, SSDI is based on your work record (and you can be eligible for benefits regardless of whether you were a very low earner or an extremely high earner) whereas SSI is based on your current resources (and is for those with limited resources).
Contact a National SSDI Benefits Attorney 
Were you recently injured or diagnosed with a medical condition that could qualify you for SSDI benefits? Whether you have questions about seeking SSDI benefits or you need assistance seeking benefits or appealing a decision, one of the national SSDI benefits lawyers at the Law Offices of Stephen Barszcz can help you. Do not hesitate to get in touch with us for assistance.
Sources:
ssa.gov/benefits/disability/
ssa.gov/benefits/disability/approval.html#:~:text=Generally%2C%20if%20your%20application%20for,find%20that%20your%20disability%20began