How Does Consumer Bankruptcy Work?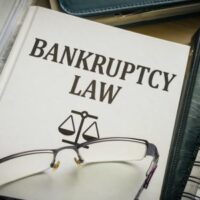 Whether you are in the initial stages of considering a consumer bankruptcy filing or you have already made the decision to file, it is essential to understand how consumer bankruptcy works. And, importantly, it is critical to understand that the term "consumer bankruptcy" does not just refer to one particular type of bankruptcy filing, which means that consumer bankruptcy cases can vary widely from individual to individual. What do you need to know about how consumer bankruptcy works? Our St. Petersburg bankruptcy attorneys can tell you more about how the consumer bankruptcy process works and what you should expect.
Individual Bankruptcies Are Known As Consumer Bankruptcies 
As we noted above, the term "consumer bankruptcy" is actually broader than you might think. To be clear, there is no single type of "consumer bankruptcy" filing. Rather, this term refers to bankruptcies that are filed by individual debtors rather than by business debtors. As such, there are two overarching kinds of bankruptcies according to the U.S. Bankruptcy Code: consumer bankruptcies and business bankruptcies. Within the category of consumer bankruptcies, there are different types of bankruptcy filings, which we will explain below.
Consumer Bankruptcy Can Have Different Names 
Sometimes a consumer bankruptcy filing will be described as a "individual bankruptcy" filing, or as a "personal bankruptcy" filing. You should know that these are all terms that are often used to talk about consumer bankruptcies. You should also be aware that, even though a consumer bankruptcy may be described as an "individual bankruptcy," these bankruptcy cases can be filed jointly by married spouses.
Chapter 7 and Chapter 13 Are Most Common Types of Consumer Bankruptcy Filings 
For most individuals who file for consumer bankruptcy, the filing will be either a Chapter 7 bankruptcy filing or a Chapter 13 bankruptcy filing. Chapter 7 bankruptcies are liquidation bankruptcies, and an individual typically must be able to pass the "means test" in order to be eligible. Chapter 13 bankruptcies are reorganization bankruptcies, or "wage earner's plans," and the debtor typically must be able to show that they earn a regular income that will allow them to make payments on their repayment plan for the length of the term (usually three to five years).
Sometimes individuals will not qualify for Chapter 7 bankruptcy and will need to consider a reorganization bankruptcy instead. Alternatively, in some instances, a person will not qualify for a reorganization bankruptcy because they cannot prove that they will be able to make the payments on the repayment plan, for example, and will need to consider Chapter 7 bankruptcy. At the same time, sometimes individual debtors do not qualify for Chapter 13 bankruptcy because they have too much debt. When this is the case, the debtor may be able to file for Chapter 11 bankruptcy instead.
Bankruptcy Timelines Vary 
The timeline for your consumer bankruptcy case will depend on the type of bankruptcy and your specific circumstances. With a Chapter 7 case, you can expect the case to last approximately six months. With a Chapter 13 case, you can expect the case to last for anywhere from three to five years.
Contact Our St. Petersburg Bankruptcy Attorneys 
Do you have questions about consumer bankruptcy, or do you need assistance with your case? One of our experienced St. Petersburg bankruptcy lawyers at the Law Offices of Stephen Barszcz can begin working with you today.
Source:
law.cornell.edu/uscode/text/11