If A Family Member Gives Me Money, Will It Affect My Disability Benefits?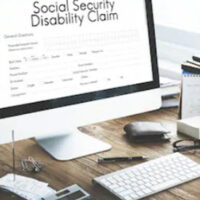 If you are currently receiving Social Security Disability benefits, or if you have applied for benefits or plan to apply for benefits soon, it is important to understand how a monetary or cash gift could affect your benefits. Often, when a family member or friend becomes disabled, loved ones want to be able to help and might think that a cash gift could provide you with the help you need, especially if you are waiting for your disability benefits to arrive.
If a parent or another relative, or even a friend, wants to give you a monetary or cash gift, you are likely wondering: will it affect my disability benefits? The answer to that question depends upon the type of disability benefits you are seeking or are currently receiving, as well as the amount of the monetary gift. Our national disability benefits lawyers can provide you with more information.
SSDI Benefits Are Not Based On Your Income
 If you are applying for or currently receiving Social Security Disability Insurance (SSDI) program benefits, you should know that any kind of cash or monetary gift will not have any impact on your benefits. SSDI benefits are not based on a recipient's need, and they are not determined by an applicant's income or assets. Rather, SSDI benefits are paid based on two factors:
1) Recipient has a disability as it is defined by the Social Security Administration (SSA), meaning that the recipient's disabling condition prevents them from engaging in any kind of substantial gainful activity for at least one year or the condition is likely to result in death; and
2) Recipient has worked for a long enough period of time and put in enough hours in jobs that are covered by Social Security.
Even if you earned a very high income while you were working and have a significant amount of savings, you can be eligible for SSDI benefits. Accordingly, receiving a cash gift or an inheritance from a family member or other loved one will have no impact on your ability to be approved for or to continue receiving SSDI benefits.
SSI Benefits Could Be Affected By a Cash Gift or an Inheritance 
Supplemental Security Income (SSI) benefits are different from SSDI benefits, and SSI benefits are need-based. With SSI, any money you receive—through work or as a cash gift—will count toward your income unless an exception applies. If your income is too high, you may lose your eligibility for SSI benefits. You can earn up to $2,040 per month, with a maximum of $8,230 per year, and remain eligible for SSI benefits.
If a friend or family member wants to help you financially, they can spend money for you in a way that may not affect your SSI eligibility, such as by lending you the money, giving you the money to pay for education, or paying some of your bills for you.
Contact a National SSDI Lawyer Today 
Whether you are applying for disability benefits or you have questions about continued eligibility for the benefits you are currently receiving, one of the experienced national SSDI attorneys at the Law Offices of Stephen Barszcz can speak with you today. We can learn more about your circumstances and answer any questions you have about disability benefits in general and your specific eligibility.
Sources:
ssa.gov/benefits/disability/qualify.html
ssa.gov/ssi/text-income-ussi.htm