How Your Need for an Assistive Device Can Affect Your Disability Claim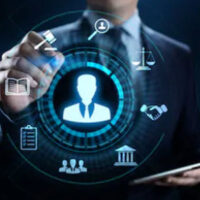 Many of us require assistive devices to function throughout the day, such as a wheelchair or cane. And if you apply for Social Security disability benefits, the government must consider your need for an assistive device when assessing your "residual functional capacity" (RFC) to work. However, Social Security will only consider assistive devices that are deemed medically "necessary" by your treating physician.
Judge Orders Social Security to Reassess Medical "Necessity" of Disability Claimant's Cane
Even then, some Social Security officials may try and second-guess your doctor's diagnosis. A recent disability case from Indiana, Sigsbee v. Saul, provides a helpful example. In this case, a federal judge determined Social Security improperly ignored medical evidence a disability applicant required a cane.
The plaintiff in this case applied for disability nearly five years ago. He suffers from a number of physical and mental impairments. As relevant here, the plaintiff suffers from chronic knee and back pain. The plaintiff's treating physicians said he needed to regularly use a cane "for support" due to his back pain.
Indeed, an agency doctor retained to review the plaintiff's medical records also found the use of a cane was "medically necessary" and should be considered as part of the RFC. The Social Security administrative law judge (ALJ) assigned to the case, however, apparently disagreed. To be more precise, the ALJ "made no reference to a hand-held assistive device in the RFC finding." On appeal, a federal judge said this omission amounted to a finding that the plaintiff's cane was not medically necessary.
The judge actually pointed out that at least three different doctors agreed the cane was medically necessary. To get around this, the judge said the ALJ essentially "cherry picked" bits and pieces from the plaintiff's medical records that, viewed out of context, suggested the plaintiff was able to move around "without difficulty and did not require any assistance."
In addition to this impermissible cherry picking, the judge said the ALJ "failed to offer an adequate rationale for discounting" the consultative examiner who said the cane was medically necessary. Keep in mind, the consultative examiner is hired by the government, not the plaintiff. And while the ALJ does not have to automatically accept the examiner's medical opinions, to reject such an opinion when it favors a finding of disability is "unusual," the judge said.
More to the point, the ALJ needs to provide specific reasons for discounting or rejecting a medical opinion. The ALJ did not do that at all in this case, the judge said. In fact, the judge said the ALJ "never mentioned" the consultative examiner "by name." Given all this, the judge said the plaintiff was entitled to a new disability hearing before the ALJ.
Speak with a National Disability Benefits Attorney Today
Even when Social Security's own doctors agree that you require a cane or assistive device, that may be enough for some ALJs. So if you need assistance or representation in connection with your own Social Security application, national SSD eligibility lawyer Stephen Barszcz can help. Contact his office today at 877-665-2667 to schedule a consultation.
Source:
scholar.google.com/scholar_case?case=16871711034876452572