Are SSDI and SSI Benefits Different?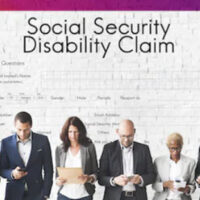 Suffering an injury at work can be one of the most devastating experiences in a person's life, especially when that injury results in a permanent disability. Although some injuries only result in partial disabilities—allowing the worker to return to his or her job in a limited capacity—while others result in a total disability that makes it impossible to work, both partial and total disabilities are life-altering for the worker and his or her family. If you recently sustained a disabling injury, you might be considering options for seeking disability benefits, and you may have conducted some preliminary research on the Social Security Administration (SSA) website or elsewhere. Some of the terms used look similar to one another, and it can be confusing to understand distinctions among Social Security Disability (SSD) benefits, Social Security Disability Insurance (SSDI) benefits, and Supplemental Security Income (SSI) benefits, especially since the acronyms are so similar to one another.
It is critical for anyone seeking disability benefits to know that Supplemental Security Income benefits (or SSI benefits) are very different from SSD or SSDI benefits, yet all of these benefits are indeed designed for people who have disabilities. We want to explain these distinctions in more detail, and to encourage you to seek advice from an experienced national disability benefits attorney at our firm.
Terms SSD and SSDI Both Refer to the Same Type of Benefit 
Social Security Disability Insurance (SSDI) is a program that provides disability benefits to workers who have a recognized disability. The program, according to the SSA, "pays benefits to you and certain family members if you are 'insured,' meaning that you worked long enough—and recently enough—and paid Social Security taxes on your earnings." Benefits through the SSDI program are commonly described as Social Security Disability benefits, or SSD benefits for short. Sometimes people will also describe these benefits as SSDI benefits. Accordingly, the terms SSDI benefits and SSDI benefits are interchangeable. More technically speaking, SSD benefits are the type of benefit that a person can obtain through the SSDI program.
However, SSDI/SSD benefits are very different from Supplemental Security Income benefits. In terms of their similarity, the acronyms do look similar and both programs have the same medical requirements (in terms of what counts as a "disability"). Yet beyond the acronyms and the medical requirements, these benefits are paid quite differently.
Understanding How SSI Benefits Work 
Unlike SSDI/SSD benefits, Supplemental Security Income (or SSI) benefits are paid to "disabled adults and children who have limited income and resources."
For SSDI/SSD benefits, your income (and in particular, your low income) is not a factor at all in your ability to receive benefits. However, with the SSI program, low income and limited resources are required qualifying factors. As such, other than the fact that these programs both provide benefits for people with disabilities, you should understand them as programs that are quite distinct from one another.
Contact a National Disability Benefits Lawyer Today
If you have questions about your eligibility for SSDI/SSD benefits or SSI benefits, you should seek advice from one of our national disability benefits attorneys as soon as possible. We know how critical it is to obtain the benefits you need to cover your medical expenses and to provide for your family. An advocate at our firm can speak with you today. Contact a Social Security disability lawyer at the Law Offices of Stephen Barszcz today for more information about how we can assist you.