What Is Considered a "Legitimate Reason" for Social Security to Ignore My Doctor's Diagnosis in a Disability Case?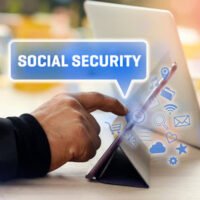 There are legitimate reasons for Social Security to reject the expert opinions of your treating physicians when assessing your application for disability benefits. But these reasons must still be supported by evidence. In other words, a Social Security administrative law judge (ALJ) cannot merely say, "I don't find your doctor's diagnosis credible" and send you on your way. There must be some specifics in the record that support the ALJ's decision to ignore or disregard your doctor's findings.
Arizona Judge Finds Social Security Failed to Look at "Context" When Assessing Applicant's Mental Disorders
A recent disability decision from a federal court in Arizona, Harris v. Commissioner of Social Security Administration, helps to illustrate what we are talking about. In this case, the plaintiff applied for disability benefits in 2015. Following a hearing, an ALJ concluded the plaintiff suffered from a number of "severe impairments," but that these impairments did not qualify him as legally disabled.
In reaching this conclusion, the ALJ largely discredited the view of three of the plaintiff's treating physicians. On appeal, a federal judge took issue with the ALJ's actions and ordered a new hearing. The main problem, the judge explained, was that while the ALJ offered legitimate-sounding reasons for discrediting the physician testimony, these reasons were not supported by the actual evidence presented.
For example, one of the physicians evaluated the plaintiff and diagnosed him with "severe anxiety and depression," as well as several other mental impairments. In this physician's expert opinion, the plaintiff's condition rendered him completely unable to "function independently" outside of his home. Put another way, the doctor believed the plaintiff was incapable of working in any meaningful capacity.
The ALJ gave "little weight" to this opinion, however, stating it was given "after only three months of treatment" and was inconsistent with the doctor's own records, which indicated the plaintiff was making progress with his condition. In response, the judge noted that any indication of improvement in a disability applicant's condition "must be read in context of the overall diagnostic picture." That is to say, just because a person with a severe mental disorder shows some signs of improvement, that does not necessarily mean their disorder is no longer serious or that it can still "affect [their] ability to function in a workplace."
And given the doctor here opined the plaintiff was completely unable to function in the workplace, the ALJ's decision to discredit this finding outright was not a "harmless error." Rather, it played a key role in the ALJ's ultimate decision to deny an award of disability benefits. Accordingly, the proper remedy was to conduct a new hearing, one where the ALJ must either credit the doctor's testimony properly or offer a more complete explanation for discrediting it.
Speak with a National Disability Benefits Attorney Today
There can be a tendency with Social Security officials to minimize–or simply ignore–the role that mental disorders play in a person's ability to hold down a job. National SSD eligibility lawyer Stephen Barszcz can assist you in presenting your case to Social Security and, if necessary, taking legal action to overturn a decision to deny disability benefits. Contact his office today at 877-665-2667 to schedule a consultation.
Source:
scholar.google.com/scholar_case?case=15570133507119676857