How to Use the SSA Blue Book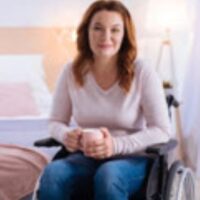 Whether you are applying for Social Security Disability Insurance (SSDI) benefits or Supplemental Security Income (SSI) benefits, it is important to learn more about the Blue Book and how to use it. If you have started to look into the process for seeking disability benefits through the Social Security Administration (SSA), which handles both SSDI and SSI payments, you might have come across information about the Blue Book. Officially, the Blue Book is a
"Listing of Impairments," and it provides detailed information about specific physical conditions and mental conditions that are disabling according to the definition of a disability used by the SSA. As you might know, in order to have a disability according to the SSA, you must have a medical condition that is expected to last for a year or longer or to result in your death, and the condition must prevent you from engaging in any substantial gainful activity (SGA).
Where does the Blue Book come in, and how and when should a person seeking disability benefits consult it? Our national SSDI lawyers can provide you with more information, and we can speak with you today about your specific circumstances.
Find Out If Your Medical Condition is Listed in the Blue Book 
First, use the Blue Book to find out if your medical condition is listed. Conditions are classified by the type of disease or impairment, and those classifications include:
Musculoskeletal disorders;
Special senses and speech;
Respiratory disorders;
Cardiovascular system;
Digestive disorders;
Genitourinary disorders;
Hematological disorders;
Skin disorders;
Endocrine disorders;
Congenital disorders that affect multiple body systems;
Neurological disorders;
Mental disorders;
Cancer (malignant neoplastic diseases); and
Immune system disorders.
Determine Whether Your Condition Meets the Requirements Listed in the Blue Book
 Within the Blue Book and the conditions listed, it is often not sufficient to have a diagnosis of one of the conditions listed, especially when the condition is one that can vary widely in terms of severity. Instead, you will need to determine whether your experience of the specific medical condition meets the requirements to be considered a "disability" for purposes of being eligible for SSDI or SSI benefits. The descriptions can be complicated, so it is important to consult with an experienced disability benefits lawyer as you consider the requirements for a specific condition to be considered disabling.
Know That You Have Other Options If Your Condition is Not Listed in the Blue Book 
While the Blue Book does list a wide range of physical and mental medical conditions, it does not list everything, and a person certainly may have a disabling condition that is not listed. Accordingly, if your condition is not listed in the Blue Book, you should know that you have another option for proving your eligibility for disability benefits. You can meet the disability requirement by proving with medical evidence that you have a medical condition expected to one year or longer or to result in your death that prevents you from engaging in SGA.
Contact a National Disability Attorney 
One of the experienced national SSDI benefits lawyers at the Law Offices of Stephen Barszcz can speak with you today about your disabling medical condition and seeking SSDI benefits. Contact us to find out more about how we can help.
Sources:
ssa.gov/disability/professionals/bluebook/AdultListings.htm
ssa.gov/disability/professionals/bluebook/listing-impairments.htm