Can I Get SSDI Benefits If I Have Military Benefits?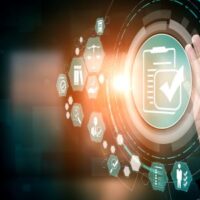 Disabling injuries and medical conditions can have a wide range of causes, and depending upon the person who is experiencing the disability, it may be possible to obtain Social Security Disability Insurance (SSDI) benefits through the Social Security Administration (SSA) in addition to receiving other types of disability benefits. Depending upon the other types of benefits a person is receiving, their SSDI payment may or may not be reduced. A common type of benefit that disabled adults receive in addition to SSDI benefits are veterans benefits through the Veterans Administration (VA).
If you are eligible for both SSDI benefits and military or veterans benefits, you may be wondering: can I get SSDI benefits if I already have military benefits or am planning to apply for military benefits? Our national SSDI lawyers can give you more information about SSDI benefits for veterans and active-duty service members.
You Can Receive SSDI Benefits and VA Disability Benefits Concurrently 
The first, and perhaps most important, thing to know is that it is in fact possible to receive SSDI benefits and VA disability benefits concurrently. To be clear, if you are eligible for both SSDI benefits and VA disability benefits following your military retirement, you do not have to choose between SSDI and VA disability — it is possible to receive both concurrently.
In addition to meeting the VA requirements for disability benefits, to receive SSDI benefits at the same time, you will need to have medical evidence that proves you have a disabling condition that prevents you from engaging in substantial gainful activity (SGA). That medical evidence will need to show that your disabling condition is expected to last for at least one year, or that it is expected to result in your death. You will also need to meet the work credit requirements for SSDI benefits, meaning that you will need to have worked long enough, and earned enough money, to have a sufficient number of "credits" to be eligible for SSDI.
You May Be Able to Receive SSDI Benefits If You Are Still an Active-Duty Service Member 
You also might be wondering if you are eligible for SSDI benefits if you still have active-duty status (and thus are receiving military pay) but have a disability that meets the SSA's requirements for SSDI payments. In short, you may be able to receive SSDI payments even when you are still classified as an active-duty service member.
As the Social Security Administration explains, "active-duty status and receipt of military pay don't necessarily prevent payment of SSDI benefits," and "Receipt of military payments should never stop you from applying for disability benefits." However, if you are able to actually "engage in substantial work for pay or profit" while you have active-duty status, eligibility for SSDI will be affected. Yet to be clear, the SSA underscores that it counts "the actual work activity, and not the amount of pay you receive, or your military duty status."
Contact a National SSDI Benefits Lawyer 
If you have any questions about SSDI benefits in connection with VA benefits or any other type of disability benefits, our firm can help. Do not hesitate to get in touch with an experienced national SSDI benefits attorney at the Law Offices of Stephen Barszcz today.
Source:
ssa.gov/pubs/EN-05-10030.pdf