How Federal Courts May Differ in Applying the Same Law to Social Security Disability Cases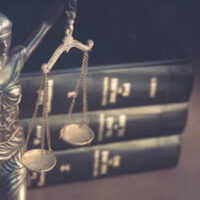 Although Social Security disability benefits are governed by federal law, that law is not always applied uniformly throughout the country. Individual courts may interpret certain rules and procedures differently from one another, leading to a lack of uniformity. This means that in some cases, where you file your case may determine how it is ultimately disposed of by a judge or panel of judges.
In a previous post, we explained how a June 2018 decision from the U.S. Supreme Court "opened the door for Social Security applicants to challenge rulings issued by [administrative law judges] who, as it turned out, were appointed in violation of the Constitution." Administrative law judges (ALJs) are officials charged with conducting hearings on disability applications. Under the Supreme Court's ruling, ALJs are considered "officers" of the United States rather than mere "employees." This means they need to be appointed by the head of the Social Security Administration directly.
Most ALJs were not directly appointed, meaning their appointments actually violated the U.S. Constitution. As you might imagine, many unsuccessful disability applicants raised this issue following the Supreme Court's decision. This has led to a division among federal appellate courts as to whether an applicant can challenge the legality of an ALJ's appointment if they failed to raise the issue during their original administrative hearing.
Denver, Cincinnati Appellate Courts Contribute to Ongoing Split Among Judges on "Exhaustion" Rule
On June 15, the U.S. Tenth Circuit Court of Appeals in Denver ruled a disability applicant "waived" their right to make a constitutional challenge by failing to raise the issue before Social Security first. The Tenth Circuit case, Carr v. Commissioner, involved two separate disability cases that were filed and heard by the ALJ before the Supreme Court's 2018 decision. After that decision, the applicants raised the constitutional issue in federal court for the first time. Although the trial court decided the applicants could proceed with their claims, the Tenth Circuit said they could not, citing a judicially created rule that states a person must "exhaust" their legal remedies before an administrative agency before seeking relief in federal court.
But on September 1, the U.S. Sixth Circuit Court of Appeals in Cincinnati reached the opposite conclusion. In Ramsey v. Commissioner, that Court held that it was not necessary for disability applicants to challenge the legality of an ALJ's appointment before Social Security first. For one thing, the Sixth Circuit noted, there are no "exhaustion requirements" in the statutes or regulations governing disability hearings. Exhaustion is a rule created by judges. And while exhaustion is appropriate in cases where a judge should defer to an agency's expertise on its delegated subject matter, the Sixth Circuit said it was not appropriate when discussing a constitutional issue that "involves neither an exercise of discretion, nor an issue within the agency's special expertise."
Get Legal Advice from a National Disability Attorney Today
The Supreme Court may have to step in and resolve this division among the appellate courts, which actually goes beyond the two cases discussed above. In the meantime, if you have a pending or potential disability case, it is critical to work with legal counsel who understands the complex and changing nature of the law in this area. National SSD eligibility lawyer Stephen Barszcz can help. Contact his office today at 877-655-2667 to schedule a consultation.
Sources:
scholar.google.com/scholar_case?case=7500552592897498781
scholar.google.com/scholar_case?case=1955481756608270081
https://www.barzlaw.com/is-social-security-allowed-to-ignore-the-medical-advice-of-its-own-doctors/