Common Conditions For SSDI Benefits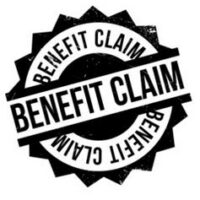 Were you recently diagnosed with a disabling condition and wondering if you are eligible for Social Security Disability Insurance (SSDI) benefits? Or were you recently injured in an accident and wondering if your injury qualifies you for SSDI benefits? Many people begin researching SSDI benefits and common conditions in order to give them a better understanding of their eligibility for benefits. While it can be helpful in some ways to understand some of the most common characteristics of people who are receiving SSDI benefits, it is also important to remember that yours does not have to be a common case — or does not necessarily have to be the norm — in order for you to qualify for benefits. Our national SSDI lawyers can provide you with more information about common conditions that lead to SSDI benefits, as well as information about seeking benefits with less common conditions.
What Are Common Medical Conditions That Qualify for SSDI Benefits? 
The Social Security Administration (SSA) has something known as a "Blue Book" that maintains a list of impairments that can qualify for SSDI and other disability benefits. There are 14 different categories of disorders, with many different disorders specifically identified within each of those categories. For many of the specifically identified disorders, the SSA provides more clarification about the required severity of the condition in order to qualify for benefits. The categories of impairment include, for example, musculoskeletal disorders, respiratory disorders, skin disorders, neurological disorders, cancer, immune system disorders, and mental disorders.
Are some identified more commonly than others in SSDI applications? According to data from the Center on Budget and Policy Priorities, in 2021, approximately 8.2 million people were receiving disability benefits (including both SSDI benefits and Supplemental Security Income, or SSI benefits) from the SSA. Some of the more commonly cited conditions that have resulted in applicants obtaining SSDI benefits include:
Arthritis;
Cancer;
Carpal tunnel syndrome;
Herniated disc;
High blood pressure;
Multiple sclerosis; and
Stroke.
You Do Not Need to Have a "Common" Condition to Qualify for Benefits 
When you are seeking SSDI benefits, it is essential to know that your case does not need to be similar to most other cases that the SSA sees, or to a majority of cases. Rather, to be eligible, the following two things must be true regardless of the type of medical condition you have been diagnosed with (and even if it is not specifically listed under the SSA's listing of impairments):
Condition must be disabling, which means you must have medical evidence that shows your condition is likely to last for at least one year or to result in death and that it prevents you from engaging in any kind of substantial gainful activity (SGA); and
You have worked long enough and recently enough to qualify for SSDI benefits.
Contact an Experienced National Disability Benefits Lawyer 
Do you have questions about seeking SSDI benefits and issues concerning your eligibility, or do you simply need assistance with your application or with an appeal? One of the experienced national SSDI attorneys at the Law Offices of Stephen Barszcz can discuss your circumstances with you today and can provide you with the assistance you need.
Sources:
ssa.gov/disability/professionals/bluebook/AdultListings.htm
cbpp.org/research/social-security/social-security-disability-insurance-0