Can I File An SSDI Claim For A Mental Health Disability?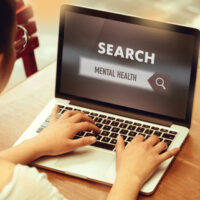 When people think about injuries or health conditions that can result in a disability, they often think about physical disability. For example, a person might envision a traumatic injury that prevents a person from moving around readily, or that prevents a person from using their hands to perform specific work-related tasks. At other times, a person might imagine a serious illness diagnosis that requires a person to receive regular and invasive medical treatments that are disabling and prevent them from working. Certainly, under a variety of circumstances, these types of traumatic injuries and illnesses may allow a person to obtain Social Security Disability Insurance (SSDI) benefits. Yet disabilities involve more than just physical disabilities and disabling conditions that are purely physical in nature.
Many mental health conditions, including mental illnesses or psychological trauma, can limit a person's ability to perform regular work tasks. Indeed, various types of mental health conditions can be disabling—sometimes even more so than a physical injury. Can a person who has a mental health condition seek SSDI benefits in the same way that a person with a physical condition can? In short, you may be able to obtain SSDI benefits based on mental illness. Our national disability benefits lawyers can provide you with more information.
Mental Disorders Are Listed As Impairments in the Blue Book 
The Social Security Administration (SSA) relies on the Blue Book to determine whether certain conditions are already identified as impairments that meet the disability requirement for SSDI benefits. The Blue Book divides different types of impairments based on the type of disorder or condition, and it has a specific section on "Mental Disorders" under Section 12.00.
Within that section of the Blue Book, mental disorders are separated into 11 distinct categories. Those categories include the following:
Neurocognitive disorders (12.02);
Schizophrenia spectrum and other psychotic disorders (12.03);
Depressive, bipolar and related disorders (12.04);
Intellectual disorder (12.05);
Anxiety and obsessive-compulsive disorders (12.06);
Somatic symptom and related disorders (12.07);
Personality and impulse-control disorders (12.08);
Autism spectrum disorder (12.10);
Neurodevelopmental disorders (12.11);
Eating disorders (12.13); and
Trauma- and stressor-related disorders (12.15).
Depending upon the classification that a specific mental disorder fits into, a person seeking SSDI benefits will need to meet other requirements, as well. There are specific "Paragraph A" and "Paragraph B" criteria that you should discuss with an attorney to determine whether your impairment makes you eligible for SSDI benefits.
Mental Disorders or Illnesses Can Meet the Disability Definition Required for SSDI Benefits
 Even if a mental disorder or condition is not specifically identified in the listing of impairments, if your condition meets the SSA's definition of a disability, then you may be eligible for benefits. To have a qualifying disability, your condition must make it impossible for you to do "any substantial gainful activity (SGA) by reason of any medically determinable physical or mental impairment(s)" for a period of 12 months or more.
Contact a National SSDI Benefits Attorney
 If you need assistance seeking SSDI benefits due to a disabling mental condition, one of our national SSDI benefits lawyers at the Law Offices of Stephen Barszcz can help you.
Source:
ssa.gov/disability/professionals/bluebook/12.00-MentalDisorders-Adult.htm