How Do I Know Which Type of Bankruptcy Is Right for Me?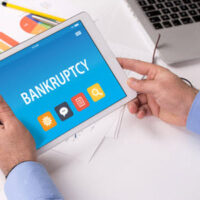 Anyone in the St. Petersburg area or throughout Southwest Florida who is considering personal bankruptcy likely has questions about the type of bankruptcy filing they should be considering. There are several different types of bankruptcy that are available to individuals, and it can be difficult to understand the specific requirements of each type of bankruptcy, as well as the benefits and limitations of each based on an individual debtor's circumstances. Generally speaking, individuals will typically file for either Chapter 7 Chapter 13 bankruptcy, but they might also file for Chapter 11 bankruptcy in some circumstances. These are the most common types of bankruptcy for individuals, and the best way to determine the type of bankruptcy that is appropriate for you is to discuss the details of your financial situation with a lawyer.
In the meantime, our St. Petersburg bankruptcy lawyers can tell you more about questions to consider in order to determine the right type of bankruptcy for you.
Can You Pass the "Means Test"? 
For most individuals, you will need to pass the "means test" to be eligible for Chapter 7 bankruptcy, which is a liquidation bankruptcy. In a Chapter 7 bankruptcy, a debtor's non-exempt assets are liquidated to repay creditors, and remaining debt can be discharged in order for the debtor to get a fresh start. The means test involves showing that your income and assets are low enough that filing for liquidation bankruptcy would not be unfair or abusive.
Do You Have a Steady Job? 
Reorganization bankruptcy under Chapter 13 is also known as a wage-earner's plan because the debtor will need to have a regular, steady income in order to make monthly payments as part of the bankruptcy repayment plan.
Are You Trying to Stop a Foreclosure and to Remain in Your Home?
 If you are considering bankruptcy because you have heard that it can stop a foreclosure proceeding and can give you a chance to catch up on mortgage payments so that you can remain in your home, you will need to consider a reorganization bankruptcy. Both Chapter 13 and Chapter 11 are types of reorganization bankruptcies, and individuals usually file for Chapter 13 as long as they do not have too much debt.
Are Your Total Debts Less than $2,750,000?
 If you want to file for a reorganization bankruptcy, you will need to have a total amount of combined secured and unsecured debt of less than $2,750,000. Otherwise, you should consider Chapter 11 bankruptcy, which has many of the same benefits of a Chapter 13 case but tends to cost more money to file and to be more complex.
Contact a St. Petersburg Bankruptcy Lawyer Today 
Do you have questions about filing for bankruptcy? The process can feel daunting, but one of the experienced St. Petersburg bankruptcy attorneys at the Law Offices of Stephen Barszcz can help you from start to finish. We can assess your financial circumstances and provide you with more information about the type of bankruptcy that you may be eligible to file for, and we can guide you through the process.
Sources:
law.cornell.edu/uscode/text/11
uscourts.gov/services-forms/bankruptcy/bankruptcy-basics/chapter-13-bankruptcy-basics#:~:text=chapter%2013%20protection.-,Chapter%2013%20Eligibility,U.S.C.%20%C2%A7%20109(e)