SSDI Delays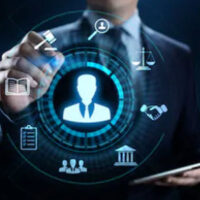 The waiting period for Social Security Disability Insurance (SSDI) benefits that are not sought through the Compassionate Allowances program are supposed to have a waiting period of five months (while applicants eligible for Compassionate Allowances are supposed to receive benefits sooner than that five-month waiting period). However, delays with SSDI benefits can happen — both in the approval process, and in the payment process. Accordingly, recipients may wait more than the set waiting time to be approved and to begin receiving benefits, while other recipients might experience a delay in receiving benefits after an approval (and sometimes even after they have already begun receiving benefits).
Delays can be extremely costly in various ways. Recipients may be unable to pay for certain types of care they need and may be unable to pay bills, not to mention the anxiety and stress that comes with financial delays of this type. What do you need to know about SSDI delays? Our national disability benefits lawyers can tell you more.
Average Processing Time for SSDI Applications 
The Social Security Administration (SSA), which handles SSDI applications and claims, keeps records of the average processing time in days from receiving an application to making a decision or determination on an application. According to the SSA's data, the average processing time for SSDI claims has increased significantly over the last decade, and applicants are waiting for longer periods of time. The average processing time in fiscal year 2014 was 108 days, while that number rose to nearly 183 days on average in 2022. By doing the math, you can see that the average processing time for applications in fiscal year 2022 was more than six months, which is longer than the five-month waiting period.
Earlier this year, a report from CBS indicated that SSA processing delays for disability claims were at an all time high and described the SSA's process for making determinations on disability claims as "a system in crisis." That report said, as of 2023, an "initial decision on an application for disability benefits can take an average of over seven months." That number came directly from a letter signed by over 100 members of Congress, according to CBS. Worse, the report indicates that "months-long delays in processing disability applications and phone assistance are likely to worsen."
Do SSDI Recipients Have Any Options? 
When it comes to delays in processing initial applications, it is important to seek advice from a lawyer about getting through to the SSA and learning about other options that may be available to you, such as the Compassionate Allowances program.
If you have already been approved and have received payments in the past, but payments have now been delayed, it is important to ensure that all of your information is correct, including your mailing information and your banking details. If there are no issues and your SSDI payments are not coming on time based on the SSDI payment schedule, you should seek legal help. If the SSA has made an error, your lawyer can help to correct any problems and to ensure that you begin receiving payments in a timely manner.
Contact a National SSDI Benefits Attorney 
Whether you are just starting the process of applying for SSDI benefits, or if you are experiencing delays after you have already applied or been approved, you should get in touch with an attorney who can help you. One of the experienced national SSDI benefits lawyers at the Law Offices of Stephen Barszcz can speak with you about your situation, and we can tell you more about your options in addition to assisting you in obtaining the benefits you are entitled to receive. Do not hesitate to contact us today for help.
Sources:
ssa.gov/open/data/disability_reconsideration_average_processing_time.html
cbsnews.com/news/social-security-disability-benefits-early-retirement/