Are SSDI Benefits Available for Spouses?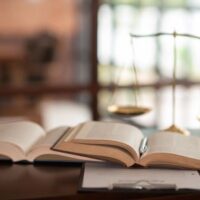 If you have a spouse who is eligible to receive Social Security Disability Insurance (SSDI) payments, you may be wondering if you are eligible to receive SSDI benefits, too, as a spouse. Since SSDI benefits are administered by the Social Security Administration (SSA), and many people know that Social Security benefits more broadly can be available for spouses, they often want to know about SSDI benefits for spouses in particular. While the SSA does not have a specific category of SSDI benefits for spouses, there is a category of benefits known as "family benefits."
To determine whether or not you may be eligible for family benefits, you should talk with a national disability benefits lawyer as soon as you can. In the meantime, we can provide you with more information about family benefits, and how they can be payable to spouses in particular.
Understanding Family Benefits 
According to the SSA, when a person begins receiving SSDI benefits, some family members can qualify for SSDI benefits, as well, based on the work record of the SSDI recipient. Those parties include the following family members:
Spouse;
Ex-spouse (divorced spouse);
Minor child or children; and/or
Adult child who became disabled before the age of 22.
How a Family Member Seeks Family Benefits 
In order for one of the above family members to obtain benefits, they will need to apply. In their application, they will need to provide a Social Security number and birth certificate. Any spouse who is applying (or an ex-spouse) will also need to provide proof of the marriage to the SSDi recipient, as well as the date of their marriage and previous marriages. Family members can be eligible to receive up to 50 percent of a recipient's disability benefit, but only up to a certain amount. The total amount that a recipient and family members can receive is approximately 150 to 180 percent of the total disability benefit. Accordingly, the amount will vary depending on the individual recipient's benefit amount and the number of family members who qualify.
It is important to know that a qualifying spouse's benefit will affect the total amount of the family benefits that are payable, but when an ex-spouse qualifies, that ex-spouse's benefit amount will not impact the total family benefit amount.
Contact a National Disability Benefits Attorney Today 
Applying for SSDI benefits can be complicated enough when you are seeking benefits based on your own disabling condition and work history. When you are a family member of a disabled person who is eligible for benefits, the process can become even more complex. While seeking family benefits may be complicated, an attorney can help.
If you are seeking family benefits and have questions about SSDI payments, it is important to talk with an experienced national SSDI benefits lawyer at the Law Offices of Stephen Barszcz as soon as you can. Our firm is here to assist you with any issues concerning Social Security disability benefits. Do not hesitate to get in touch with us to learn more about how we can help you and your family.
Source:
ssa.gov/benefits/disability/family.html